From Foam, For Better Foam.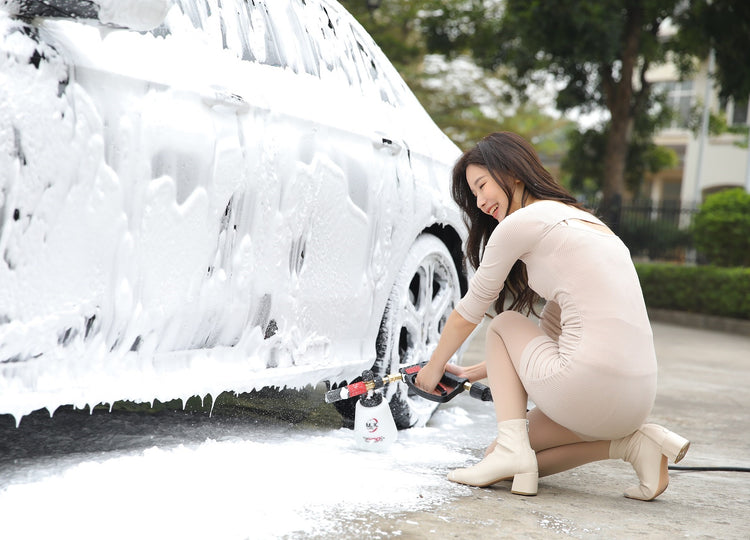 2011
2012
2016
2019-2021
2022
2023-2024
April 2011
Our Humble Beginnings
Our co-founders, Michael, Jeremy, Justin, and Calvin, inspired by an Italian and British brand, came into realizing that foam lance is a great tool for foaming, but also an essential tool for car wash.

In 2011, the four co-founders decided to establish a company to produce our own foam lance and put the first letters of their first names into the brand "MJJC".
July 2012
First MJJC Foam Cannon
Following the goal of producing excellent foam lances, we started to study the essential technology and skills.

After a year of unremitting efforts, our first foam lance was born in July 2012.

Shortly after, MJJC began to export foam lances to US and Europe and more countries. There are still a lot of lovely customers using those first-generation foam lances.
July 2016
Entry-level Foam Lance
MJJC obtained a reputation by producing first-generation foam lances.

To give customers more choices, we made lighter foam lances in 2016.

The entry-level foam lances cut the price down but had the same performance as classic foam lances.
July 2019
Pro V1 and Pro V2
Customers always need better-value products. To meet customers' demand, we spent 1-year to make a Pro foam cannon. The Foam Cannon Pro (V1.0) came out in 2019.

By listening to detailers and enthusiasm consumers, we launched the Pro V2.0 in 2021.
September 2022
S V3.0 and Shampoo
Pro V2.0 was reviewed by many detailers and consumers and received a good reputation. That's good news for us.

However, we want to bring customers more satisfaction. We want to make foam cannons work more smoothly, easily, and efficiently.

Foam Cannon S V3.0 and MJJC Foam Shampoo did that.
If you have questions
We are here to help!
WhatsApp & Wechat
Whatsapp: +8618688389547
Monday - Friday from 8:00 am to 5:00 pm MST.
Phone Call
Phone: +8618688389547
Monday - Friday from 8:00 am to 5:00 pm MST.
Frequent Asked Questins
Technical Email: info@mjjc.com
Shipping Email: aileen@mjjc.com
You may also find answers to your questions at FAQ page.