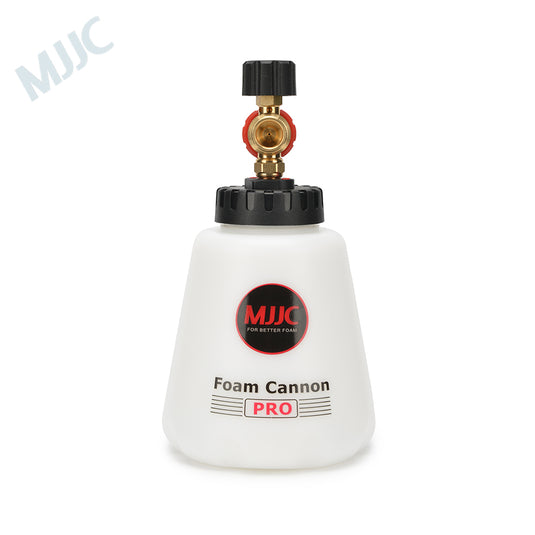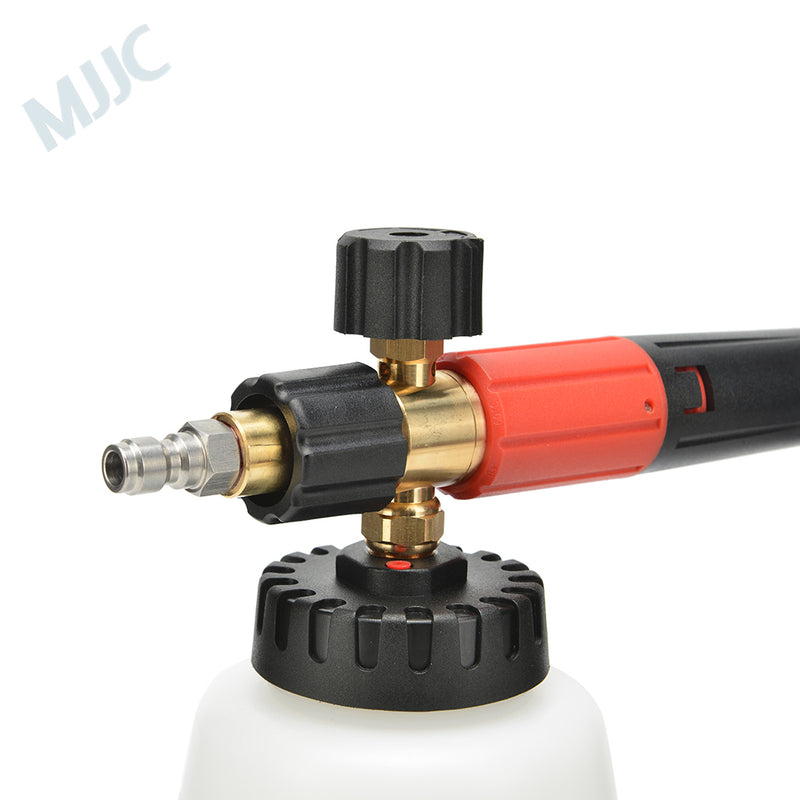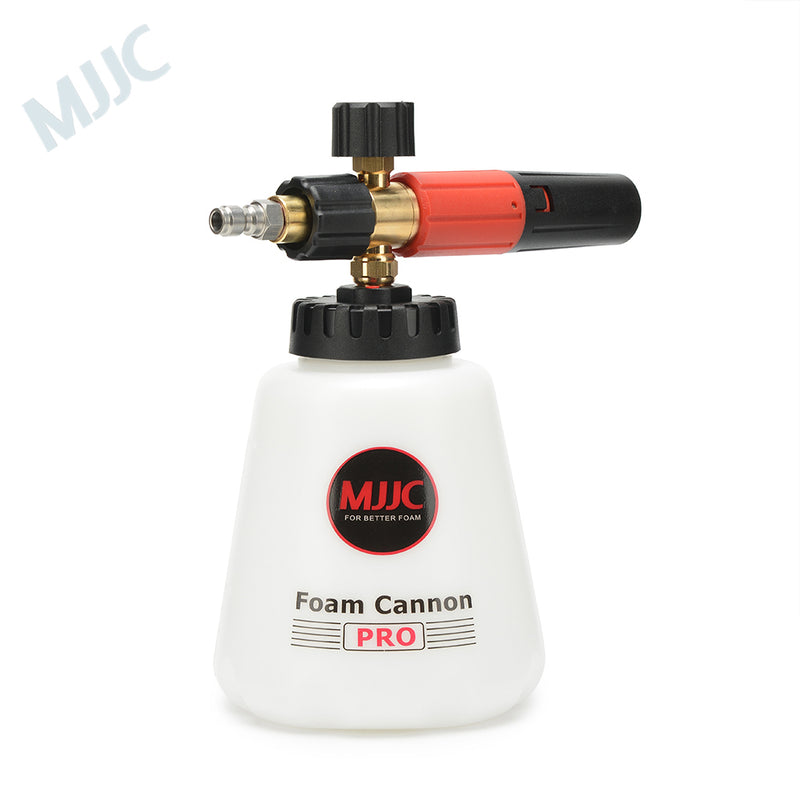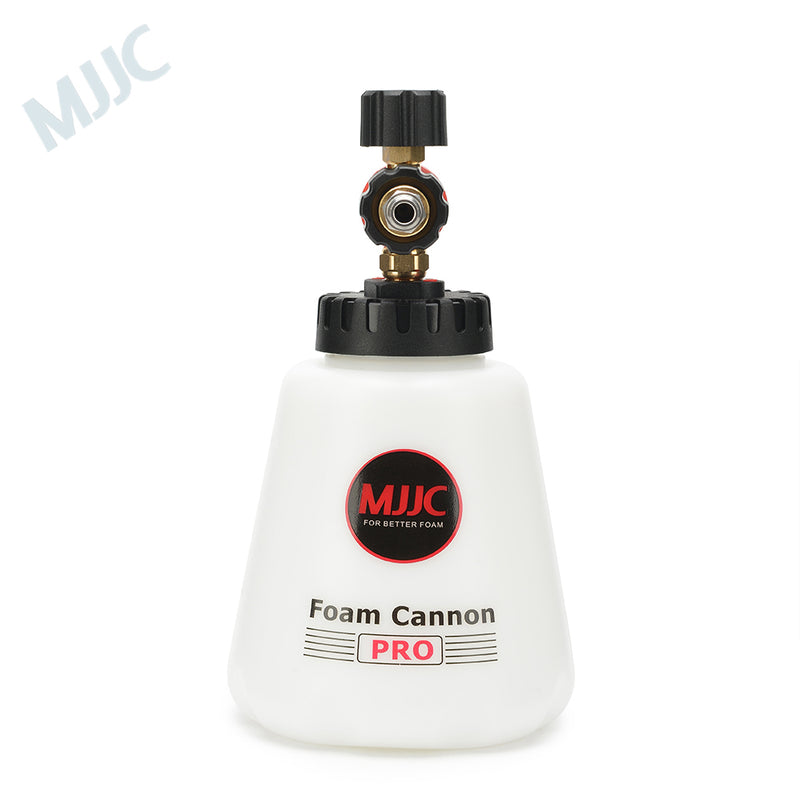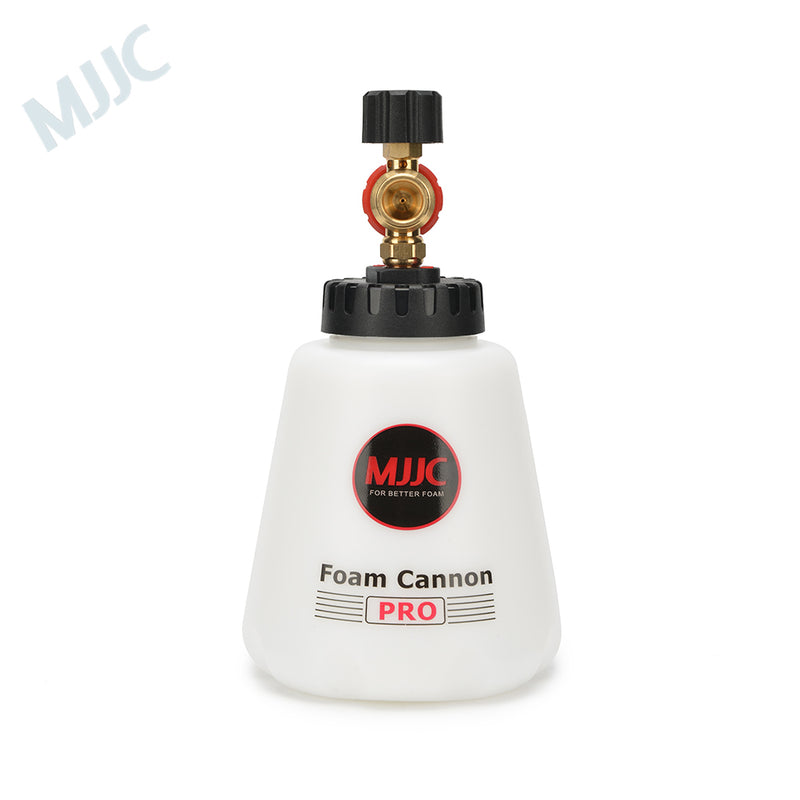 Video:
1/4" Quick Connection is the most popular adapter for foam cannon now.
If your trigger gun is with 1/4 quick connection spray tips, then this model must fit your trigger gun.
What's New with the New Generation Foam Cannon Pro V2.0:
360 Degree Spray Patterns.
Easier to foam the top and chassis of your vehicle.
Better Foam Fan.
New Generation Foam Technology.
Thicker foam with less shampoo.
Up to 30% thicker foam.
Less noise.
Works with as low as 90Bar(1300Psi) pressure washers.
New Connection/Fitting.
Easier and faster to attach fitting, no need tape or glue.
New Tank and Cap.
More than 1Liter capacity to wash bigger vehicles.
Easier to attach with foam cannon body.
Tank cap is leak proof even when you put upside down.
More stable, robust, and durable.
This Foam Cannon Pro fits these pressure washer models as well:
Greenworks 1700-PSI 1.2-GPM
TRUPER LAGAS-2800-PSI
Truper 2000psi
Truper 1800spi
Ryobi 2000psi
Ryobi 2900psi
Ryobi gasoline
Ryobi electrica
Fast entry for Ryobi
Karcher k1700
Generac 3100psi
Generac 2800psi
Generac gasoline
Surtek 1800psi
Craftsman CMEPW2100
Honda gasolina 3300psi
Greenworks 2000psi
Poweren pwhd3000
Works Well
Works as promised. Blew out the O ring after the first 4 uses, but an easy fix. capacity could be increased, but overall, I'm happy with the way it works.
Exceeded expectations
Everything I was hoping it would be. Massive foam volume, smooth adjustments, and top shelf quality.
Your reply
I emailed you and I asked a question on the product and your anser your reply was very short and unformed, your help took days to reply for that anser , I called and spoke with sales rep he's service was as bad as your reply , so far it's not looking good to ever do business with you again . As far as product I'll know in time …. I'm.
By far the best foam cannon I have ever used. I appreciate the fine product you have produced.