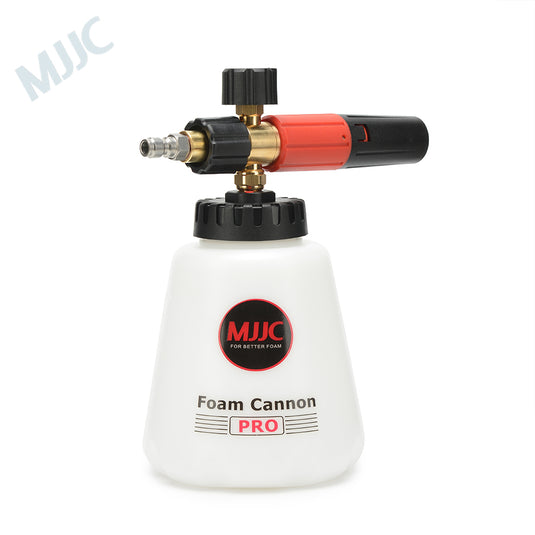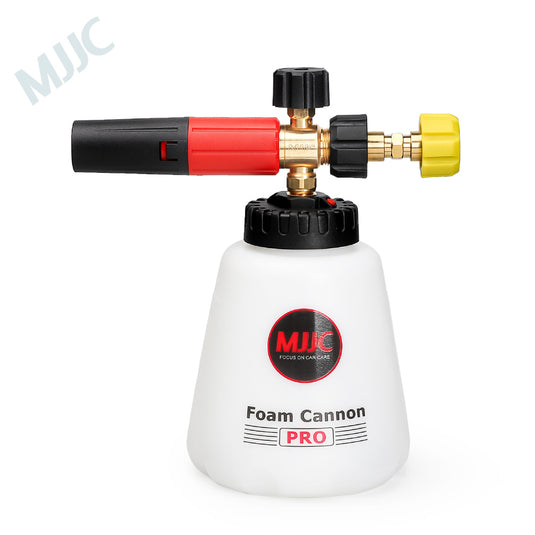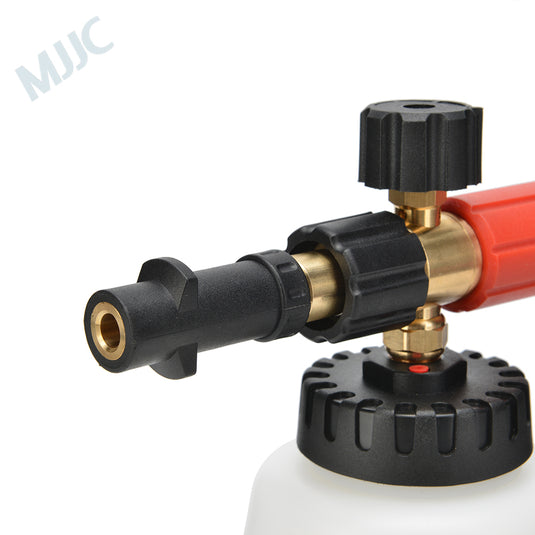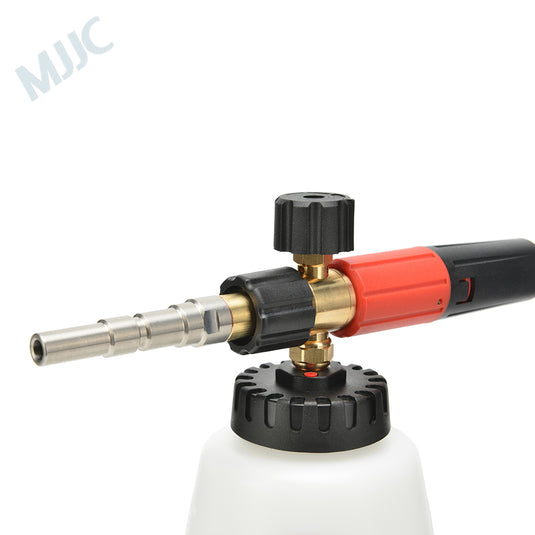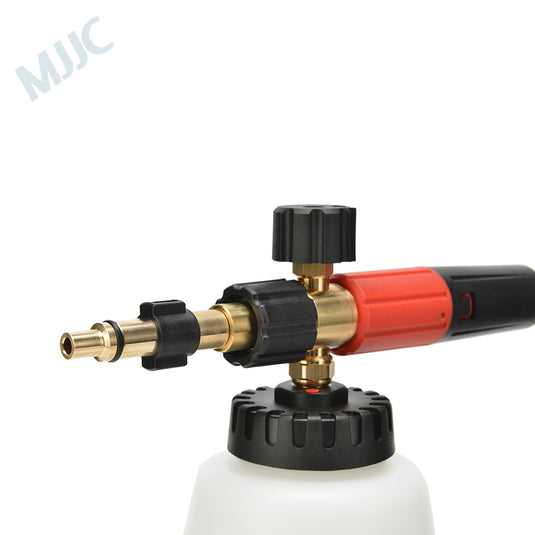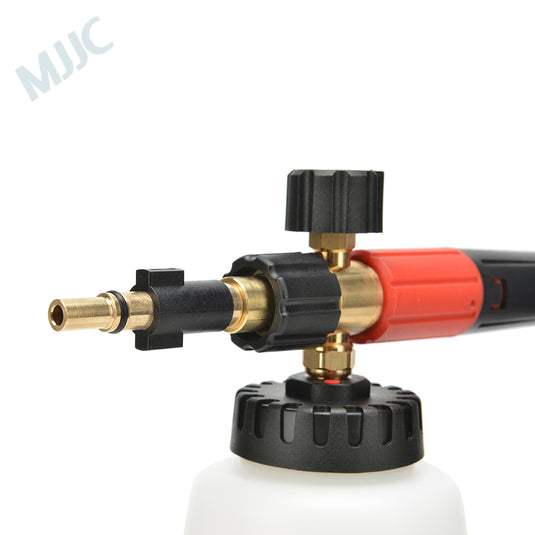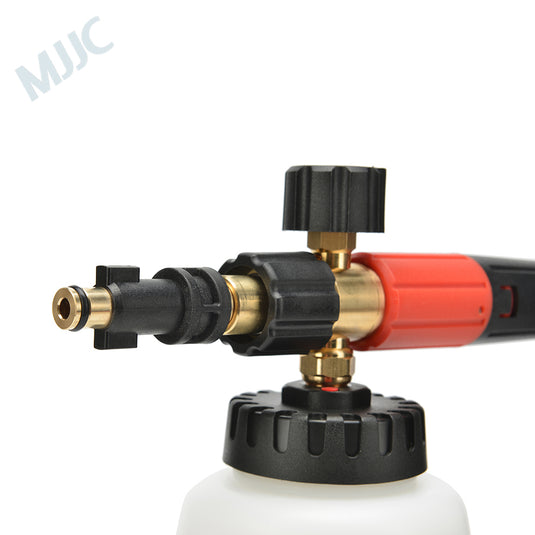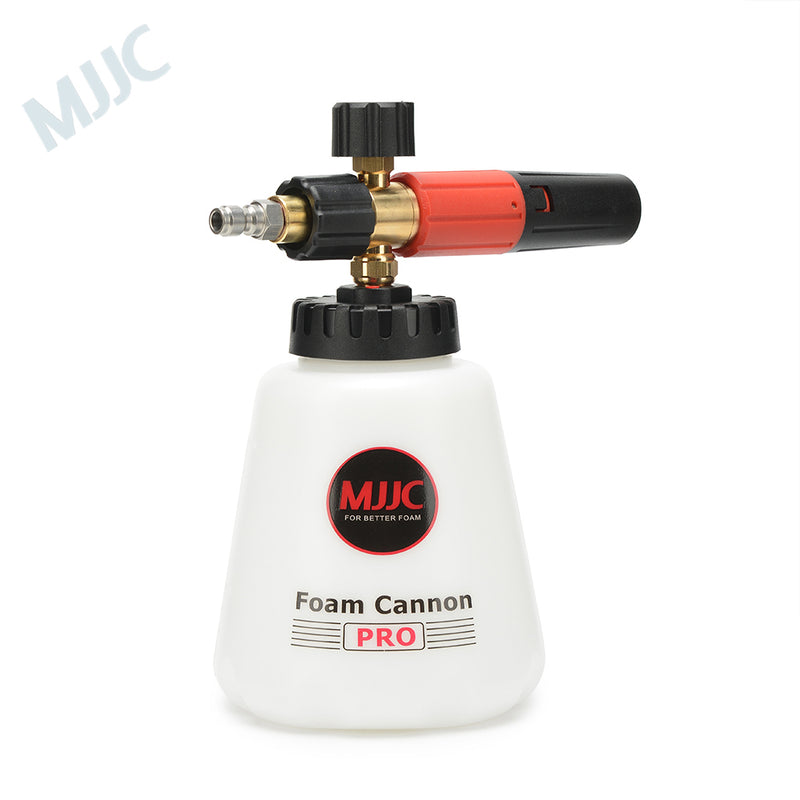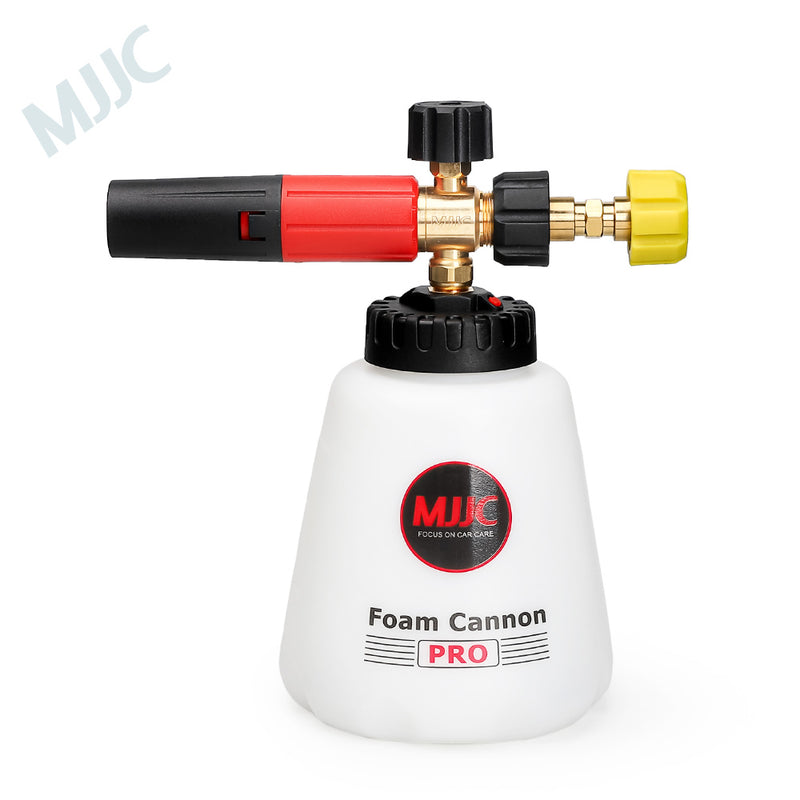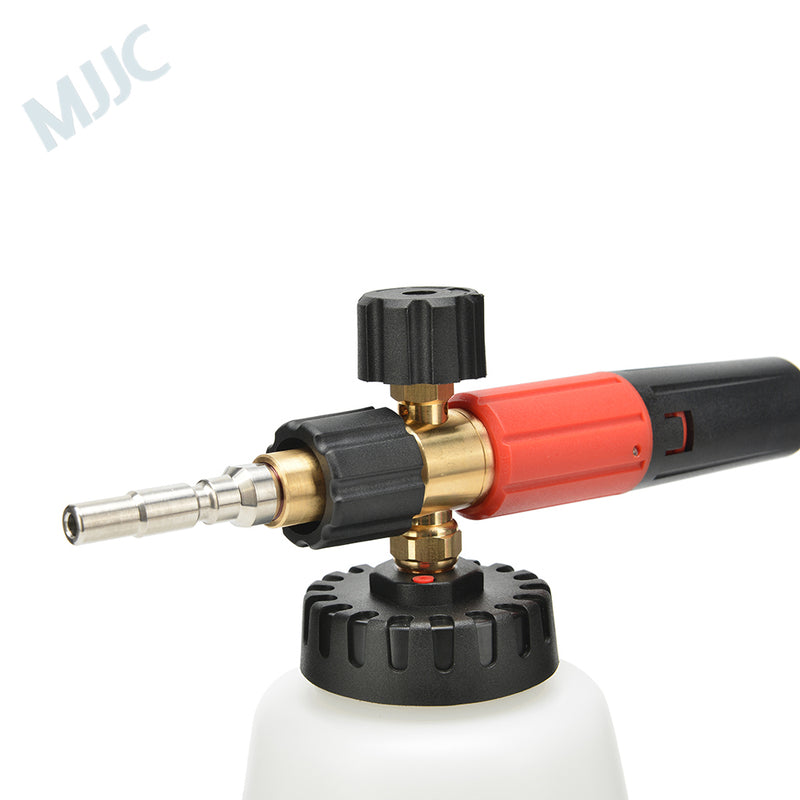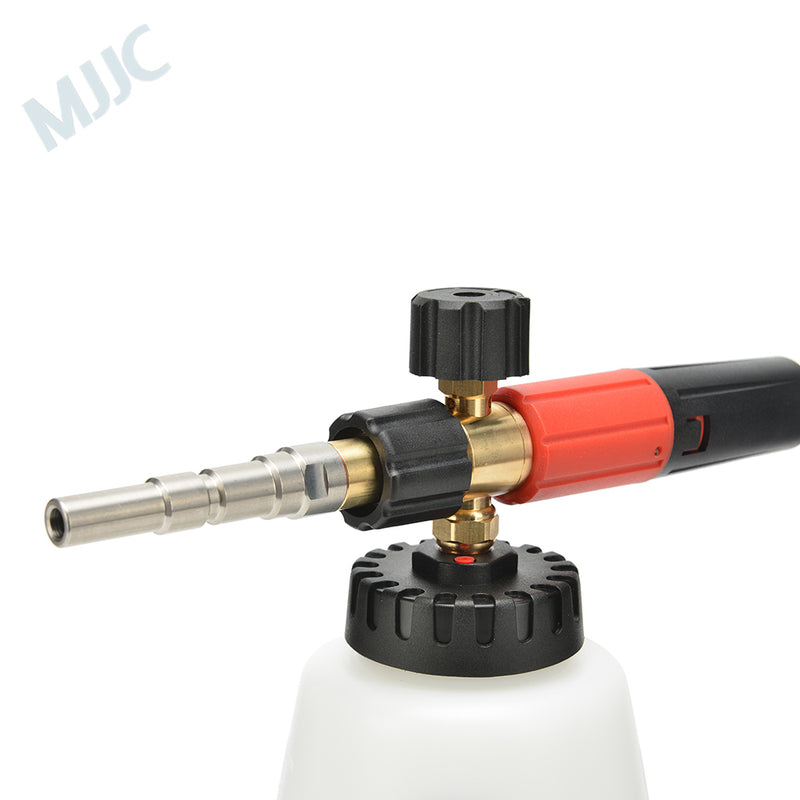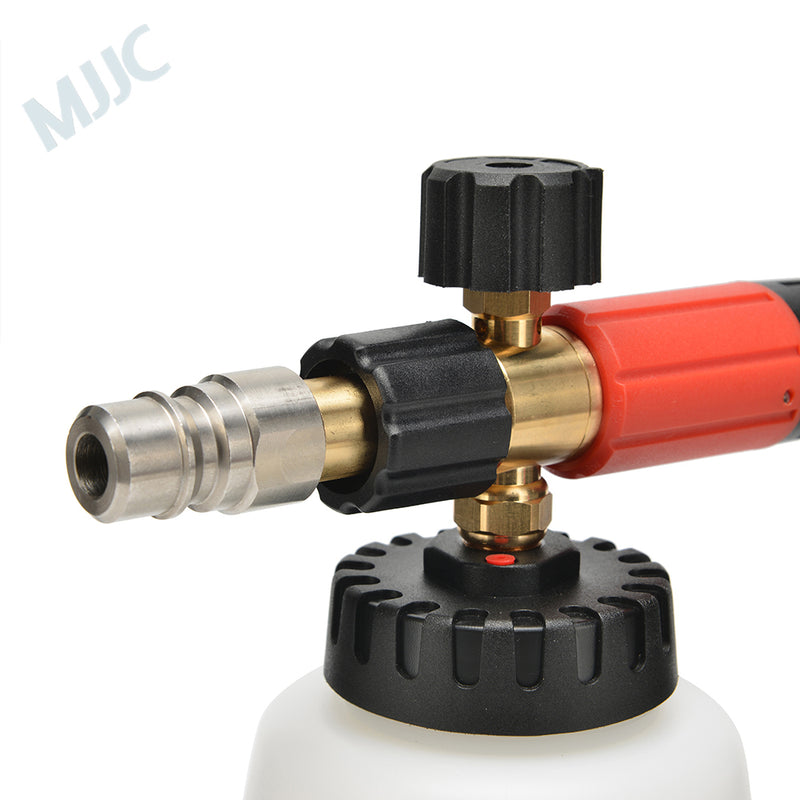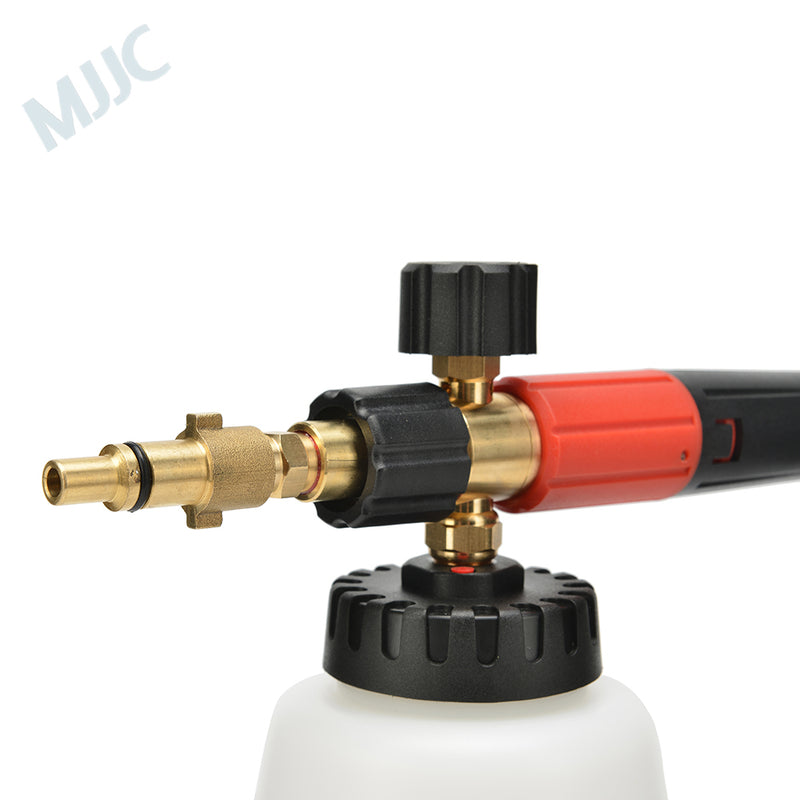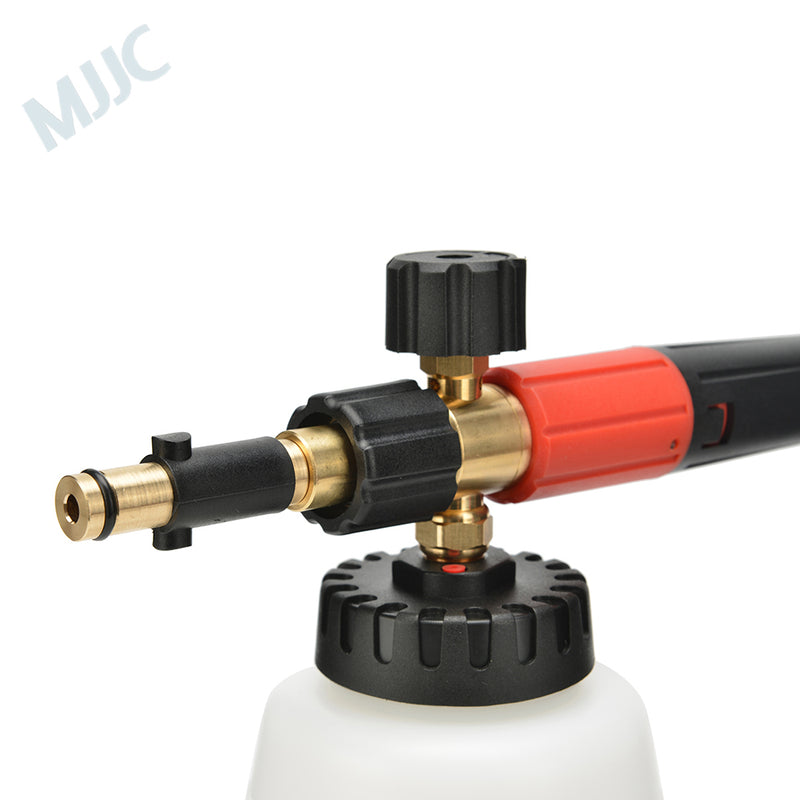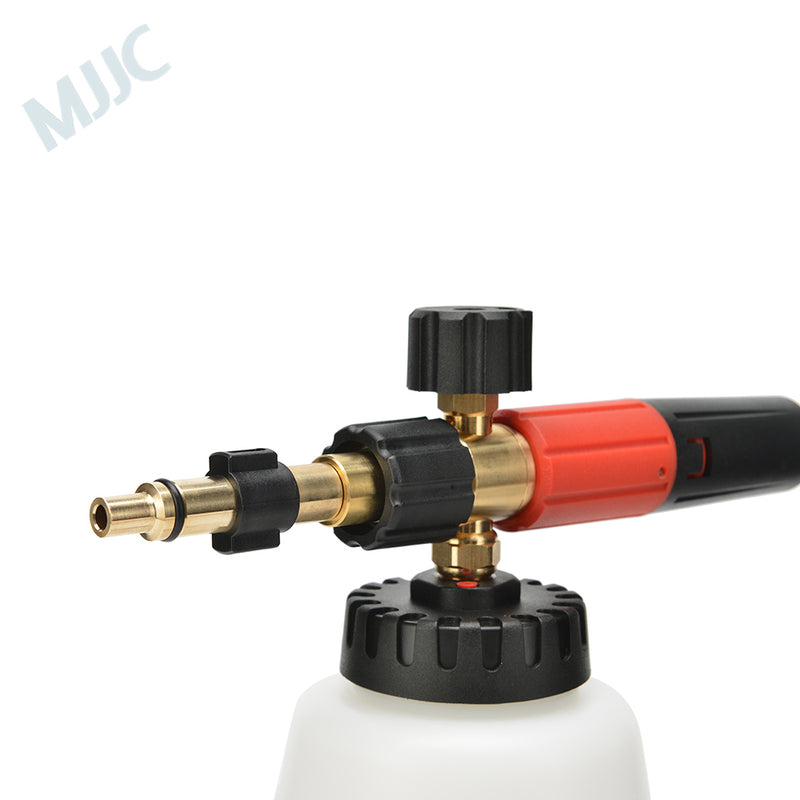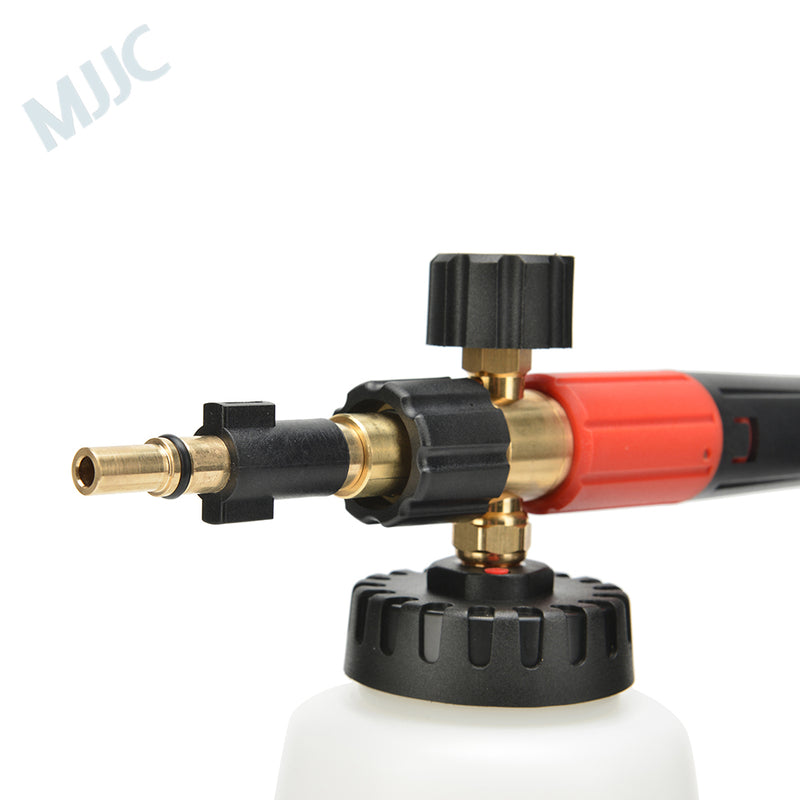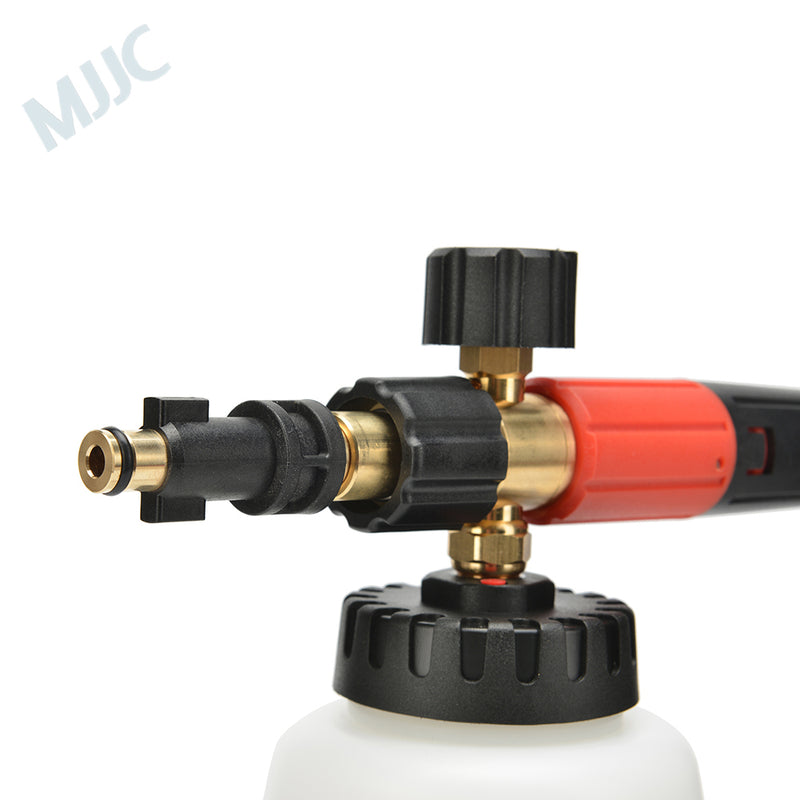 What's New with the New Generation Foam Cannon Pro V2.0:
360 Degree Spray Patterns.
Easier to foam the top and chassis of your vehicle.
Better Foam Fan.
New Generation Foam Technology.
Thicker foam with less shampoo.
Up to 30% thicker foam.
Less noise.
Works with as low as 90Bar(1300Psi) pressure washers.
New Connection/Fitting.
Easier and faster to attach fitting, no need tape or glue.
New Tank and Cap.
More than 1Liter capacity to wash bigger vehicles.
Easier to attach with foam cannon body.
Tank cap is leak proof even when you put upside down.
More stable, robust, and durable.
The filter was broken and the bottle seemed damaged then support Ghosted me...
I was really excited to get the product I bought 500$ worth of soaps cleaners and products and this was the pinnacle of my purchases. I waited until the delivery and when I opened the box everything looked perfect until I assembled the Foam cannon. It had scratches and the plastic was scuffed on the head and on the body/bottle. I accepted it as I was excited to use it after waiting for the delivery. I hooked it up to my KARCHER HDS and it lasted exactly 1 second. I could not even make it spray a fan. It started just dripping water. It could not reach 20cm from the end of the gun. After researching It seems the filter was at fault.... I haven't even put foam in it and it is already broken and I have to order new filters and wait for an eternity. This may be the best foam cannon based on reviews but I'm disappointed my unit slipped through QA..
The team contacted me once to ask if I ordered a new filter then ghosted me for 2 weeks.
Produces great foam! Great build quality!
The Product is Worth the Money
The foam created by the cannon was very thick and creamy. The cannon was easy to use and definitely sped up my was time. The product was worth the money.
Great product!
After placing the order online I was informed via email that I would receive a tracking number for the shipment within approx. 2 days. Didn't receive any further communication, and the website still said "Processing" when a few days later de item was delivered. Nothing major, just a bit a patience required. Overall quite pleased with the experience and product.