Main Products
For Better Foam
Trending
Our Best Sellers
Why MJJC?
We Are Different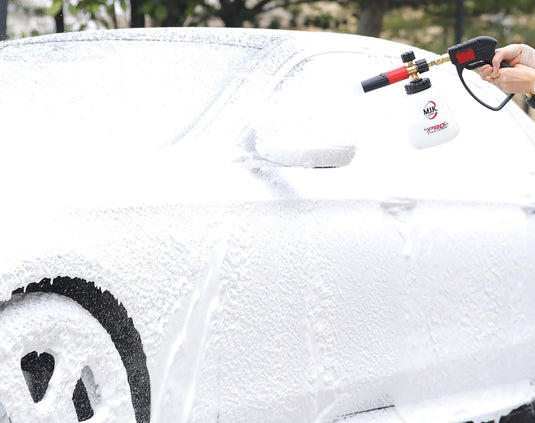 Thicker Foam
We are dedicated to achieving a thicker and creamy foam, and never stopping the foam innovation. MJJC's foam performance is different from the low-priced model and the type attached to the hose.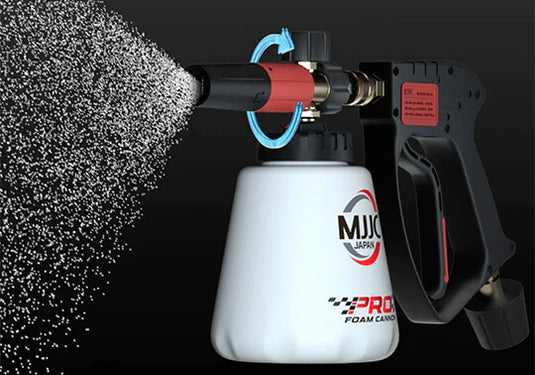 More Functions
We highly value customer feedback. By constantly improving, MJJC not only has better foam performance but also has many useful functions.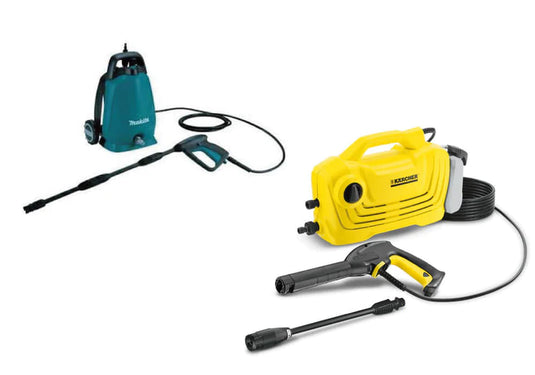 Higher Compatability
General foam guns are only compatible with high Bar(psi) pressure washers, but MJJC is compatible with both household and commercial models. MJJC foam guns make good thick foam with as low as 90Bar(1300psi) pressure washers.
Better After Sales
We respect and welcome customers' feedback. Our team instantly react to product defects and try to solve problems as soon as we can. We believe your feedback will make us better.
Fantastic device
Foam Cannon with mjjc soap is fantastic. I had a blast using it and seeing my car covered all in a stick foam. It also cleans car very well, it's not just nice effect. I had a lot of bugs in the front and I let the foam stay for coupe of minutes and after that I cleaned everything without any problems ......
Perfect snow foam
This is truly perfect for my Karcher k1, with the 1.1mm nozzle the foam cannon is working perfectly and efficiently. One of the most significant advantages of using the MJJC Foam Cannon is its efficiency in reducing the risk of swirl marks and scratches ......
Cannon review
For now its perfect. I like it much more than karcher cannon.
Must have truly.
I have used different foam cannons and this one definitely makes the top of the list. Foam is 10 out of 10. For the price and how it performs it is worth every cent. I do like the weighted ball at the suction tube is great. The quick twist on and off helps make it easy. Get yourself one and thank me later.
Simply the best
Absolutely fantastic not greedy nice thick snowfoam a massive upgrade from the v2 if you haven't got one wow you need to get one would definitely recommend the snowfoam is super concentrated great slickness
Excellent Foam lance
I didn't notice any problems. It seems to be perfect. Undisputedly the top of the line.
+Fits perfectly to the Karcher coupler.
+With the reducer noozle I can use with the smallest Karcher (K2) flawlessly.
+No leakage without any plumbers tape (teflon tape) ......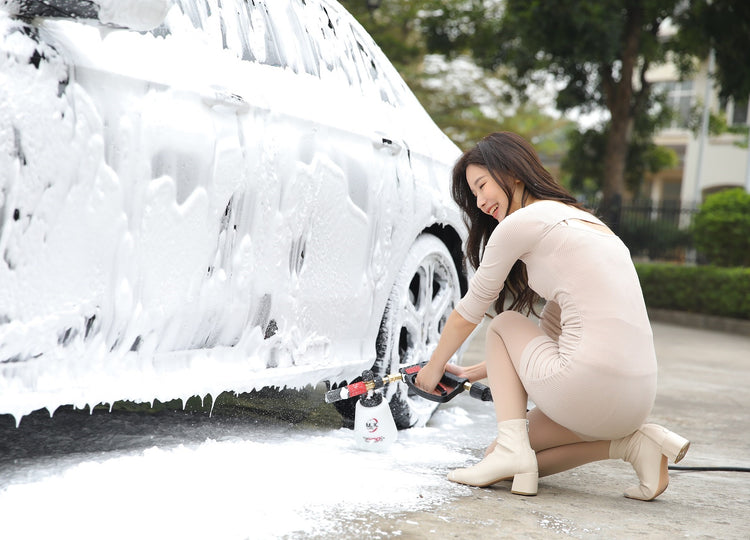 2011
2012
2016
2019-2021
2022
2023
April 2011
Our Humble Beginnings
Our co-founders, Michael, Jeremy, Justin, and Calvin, inspired by an Italian and British brand, came into realizing that foam lance is a great tool for foaming, but also an essential tool for car wash.
In 2011, the four co-founders decided to establish a company to produce our own foam lance and put the first letters of their first names into the brand "MJJC".
July 2012
First MJJC Foam Cannon
Following the goal of producing excellent foam lances, we started to study the essential technology and skills.

After a year of unremitting efforts, our first foam lance was born in July 2012.

Shortly after, MJJC began to export foam lances to US and Europe and more and more countries. There are still a lot of lovely customers using those first-generation foam lances

July 2016
Entry-level Foam Lance
MJJC obtained a reputation by producing first-generation foam lances.

To give customers more choices, we made lighter foam lances in 2016.

The entry-level foam lances cut the price down but had the same performance as classic foam lances.
July 2019
Pro V1 and Pro V2
Customers always need better-value products. To meet customers' demand, we spent 1-year to make a Pro foam cannon. The Foam Cannon Pro (V1.0) came out in 2019.

By listening to detailers and enthusiasm consumers, we launched the Pro V2.0 in 2021.

September 2022
S V3.0 and Shampoo
Pro V2.0 was reviewed by many detailers and consumers and received a good reputation. That's good news for us.

However, we want to bring customers more satisfaction. We want to make foam cannons work more smoothly, easily, and efficiently.

Foam Cannon S V3.0 and MJJC Foam Shampoo did that.