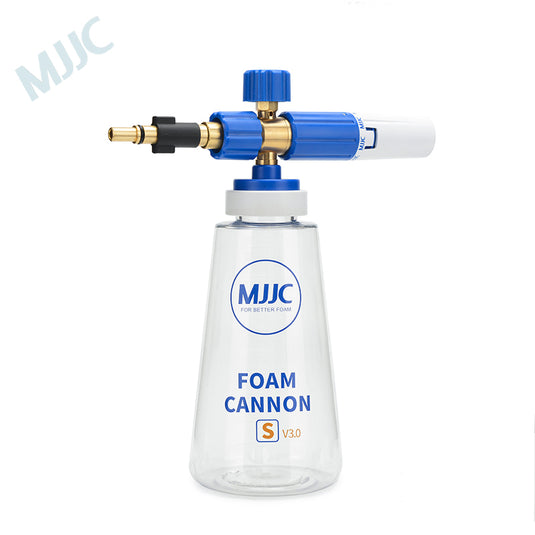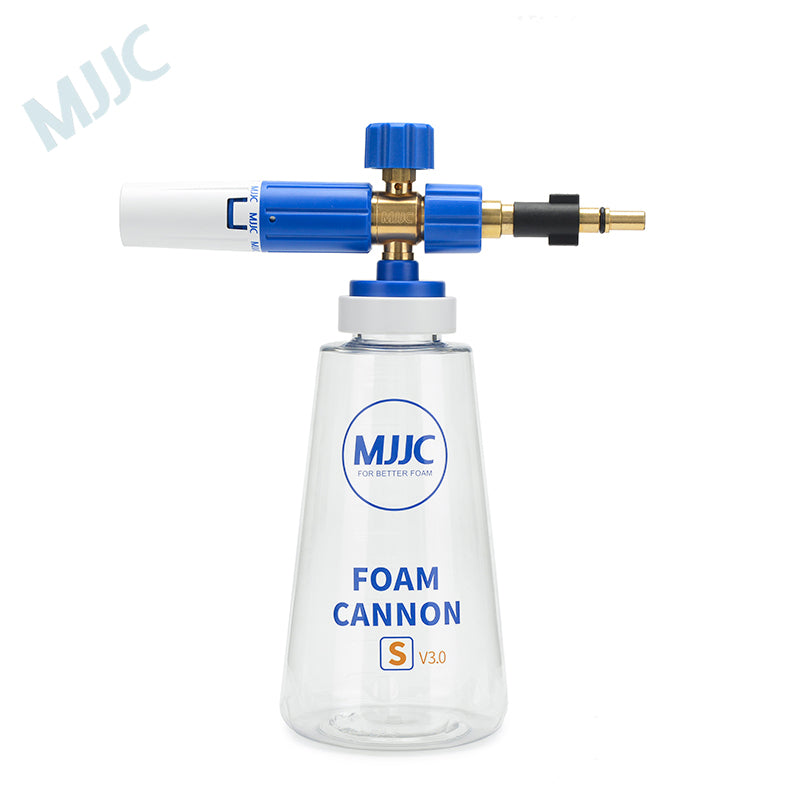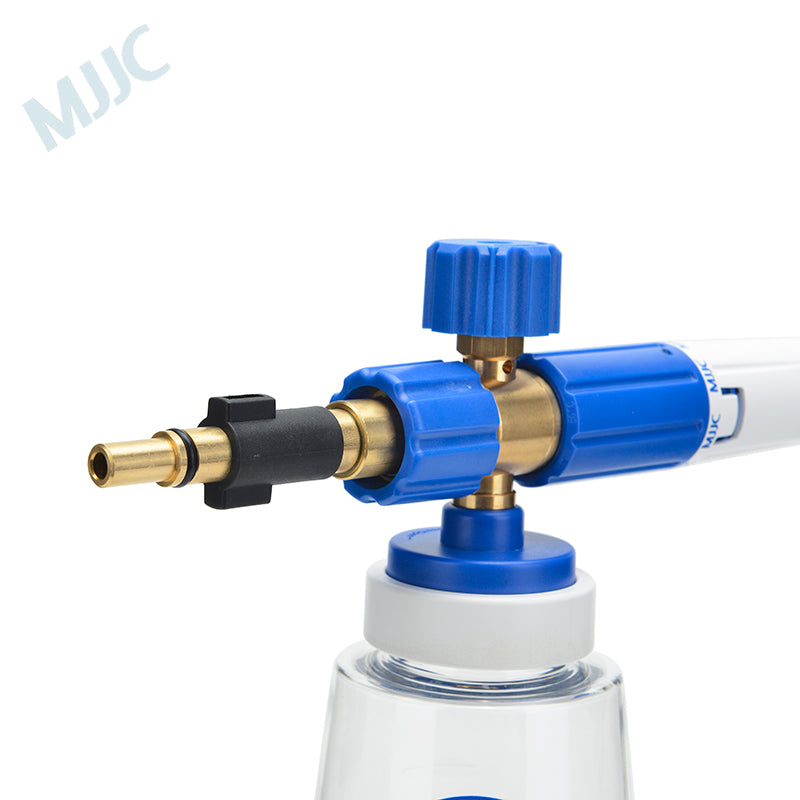 What's New with S V3.0
New Structure – easier and smoother to control 360-degree spray.
New Straw Tube – easier to consume all the liquid in bottle.
New Bottle and Cap – easier to attach bottle to foam cannon body.
New Foam Technology – thicker and shaving cream foam.
More Features since Version 2.0
MJJC Connection/Fitting – easier and faster to attach fitting, no need glue or ptfe tape.
MJJC Foam Technology – less noise, less soap but thicker foam.
MJJC Style Bottle – less possibility to tip over.
the best foam lance
The best foam lance, the quality and performance of this foam lance is truly extraordinary. This foam lance can produce really good foam, even on pressure machines under 100bar it can produce really good foam, thank you very much mjjc.
Mjjc v3 s snow foam cannon
Excellent quality, well built, functions as it should, great snow foam cannon. Ordered for my black and decker pressure washer, but while it was in transport, decided to chamge to quick connects and small trigger gun, easily just a case of ordering a part off amazon with ¼inch quick connector and easy to add to foam cannon, works perfectly. Great job