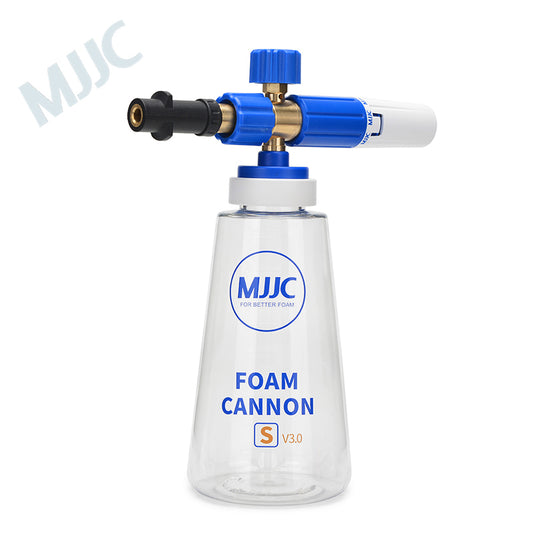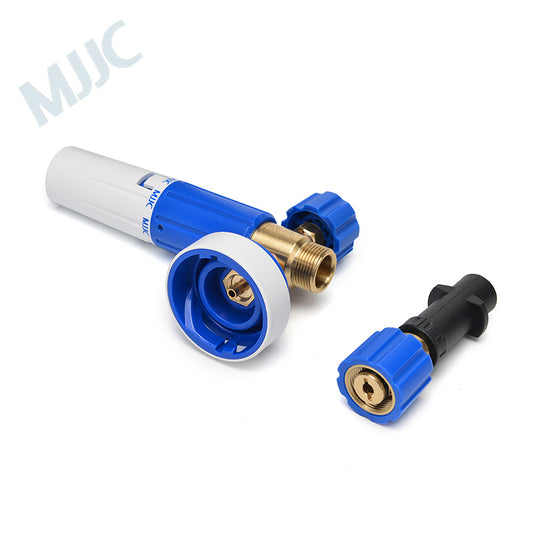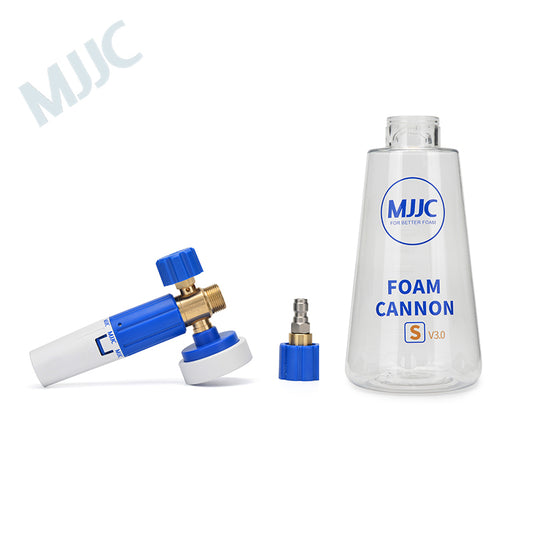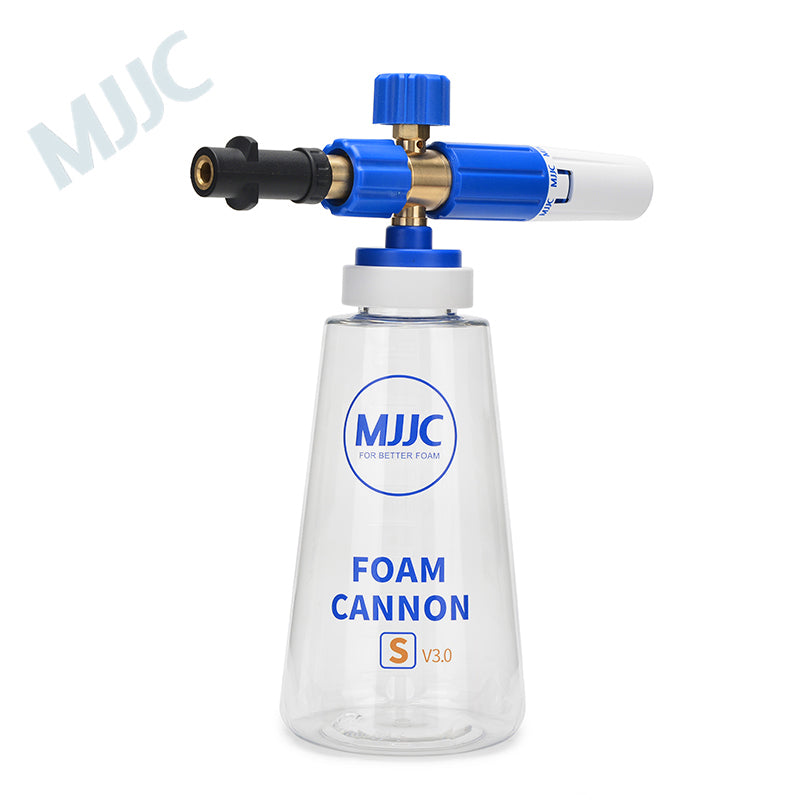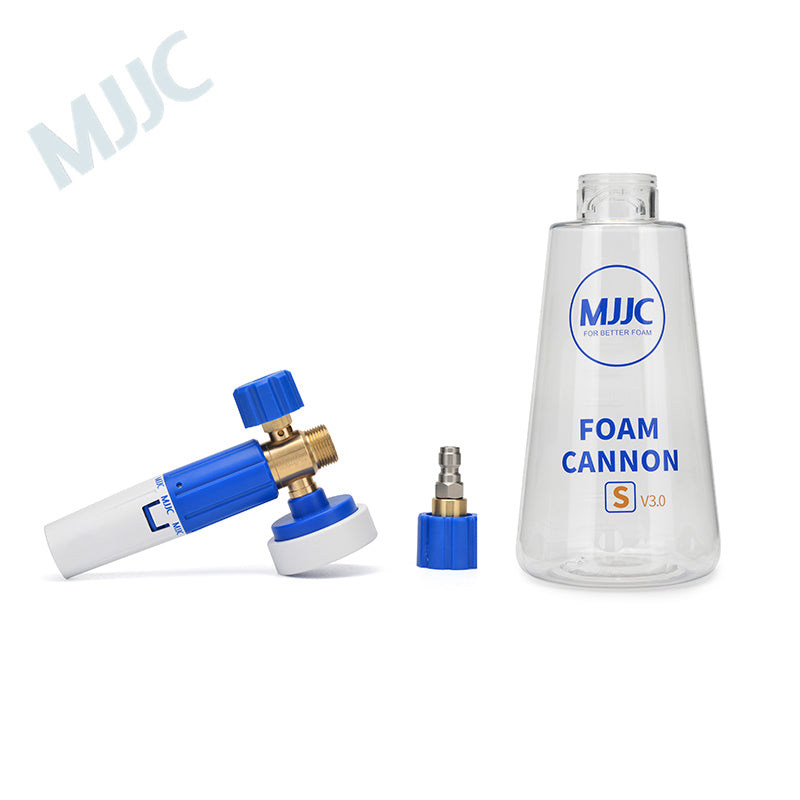 What's New with S V3.0
New Structure – easier and smoother to control 360-degree spray.
New Straw Tube – easier to consume all the liquid in bottle.
New Bottle and Cap – easier to attach bottle to foam cannon body.
New Foam Technology – thicker and shaving cream foam.
More Features since Version 2.0
MJJC Connection/Fitting – easier and faster to attach fitting, no need glue or ptfe tape.
MJJC Foam Technology – less noise, less soap but thicker foam.
MJJC Style Bottle – less possibility to tip over.
MJJC foam cannonS v3.9
This is by far one of the best snow foam cannon Iv used, excellent foaming capability, has a 360' adjustable angle for the foam spread, and the only cannon I'm aware of that has a metal ball on the pick-up so it always picks up all the fluid in the bottle no matter the angle, comes with serviceable parts and and extra orifice to adjust the fluid flow, excellent product highly recommend
Foam Cannon S v3.0 Delivers!
Link for the video below!
An improvement over the Foam Cannon Pro; better bottle and head design and a neat attachment. If you've used a foam cannon and pressure washer before, it really is fire-and-forget.
Used in conjunction with MJJC Foam this really delivers thick foam that doesn't want to just melt off the vehicle right away. Setting the right adjustment for mixture and flow can be a little tricky at first, as I found the settings a little bit fine, so *slight* adjustment is necessary each time.
Great for all levels of user, but best for intermediate/experienced.
Video review
The construction material looks very good. It makes a lot of foam as you can see in the video.
Fantastic device
Foam Cannon with mjjc soap is fantastic. I had a blast using it and seeing my car covered all in a stick foam. It also cleans car very well, it's not just nice effect. I had a lot of bugs in the front and I let the foam stay for coupe of minutes and after that I cleaned everything without any problems. Before I had to use special liquids for bugs to remove them. I hope the durability of foam cannon will be also good and for years. Don't think about it, just buy it, you won't regret it!