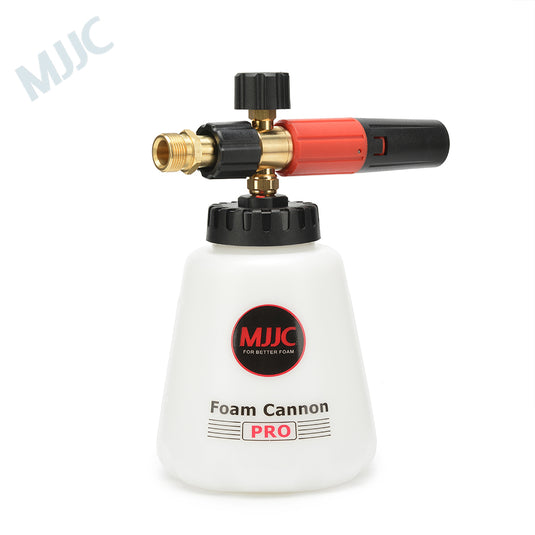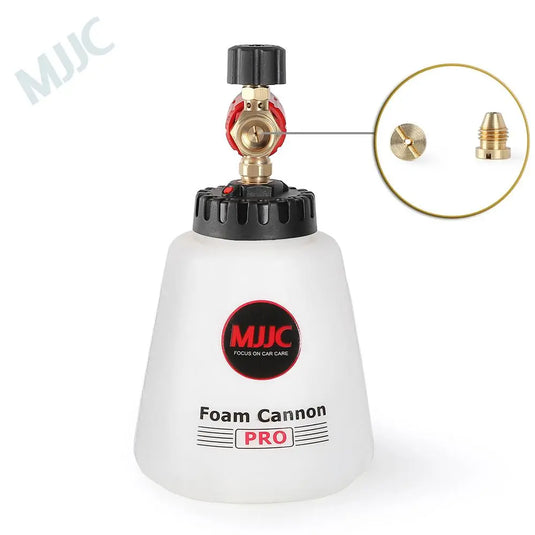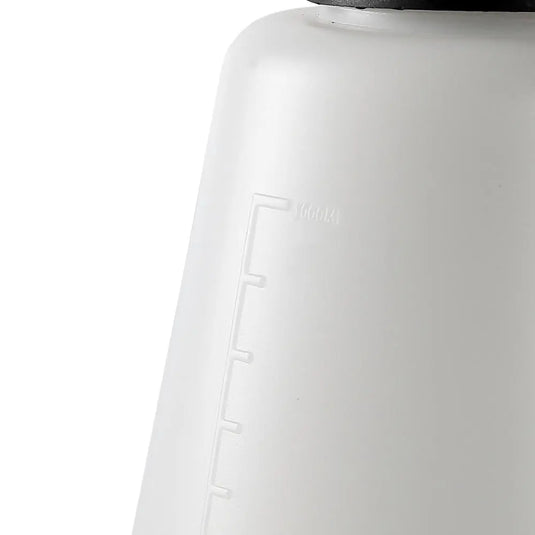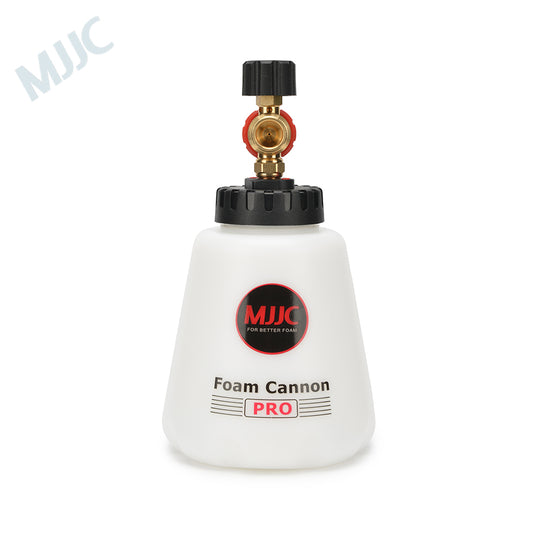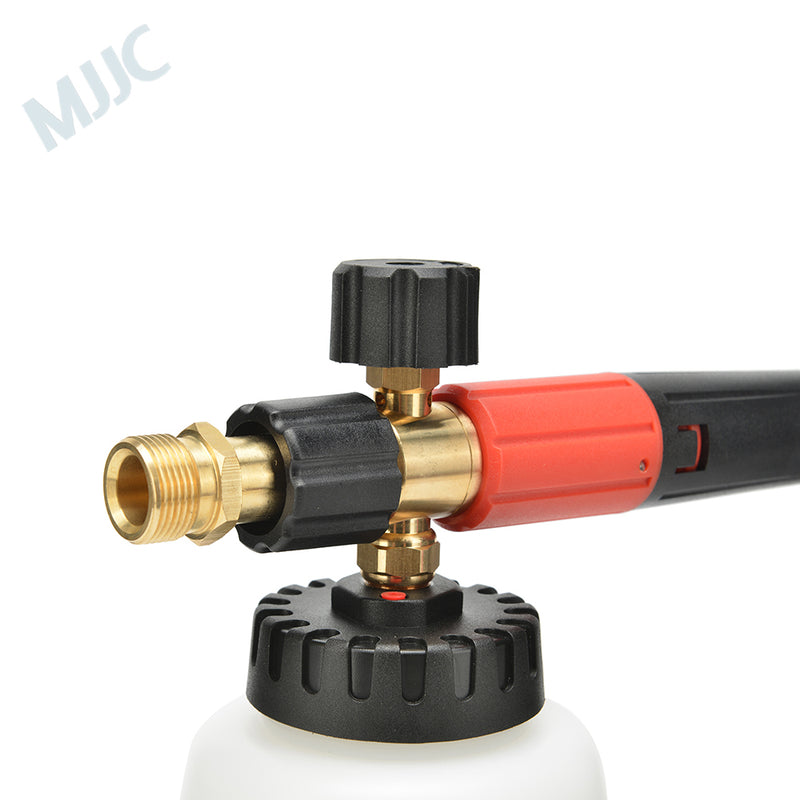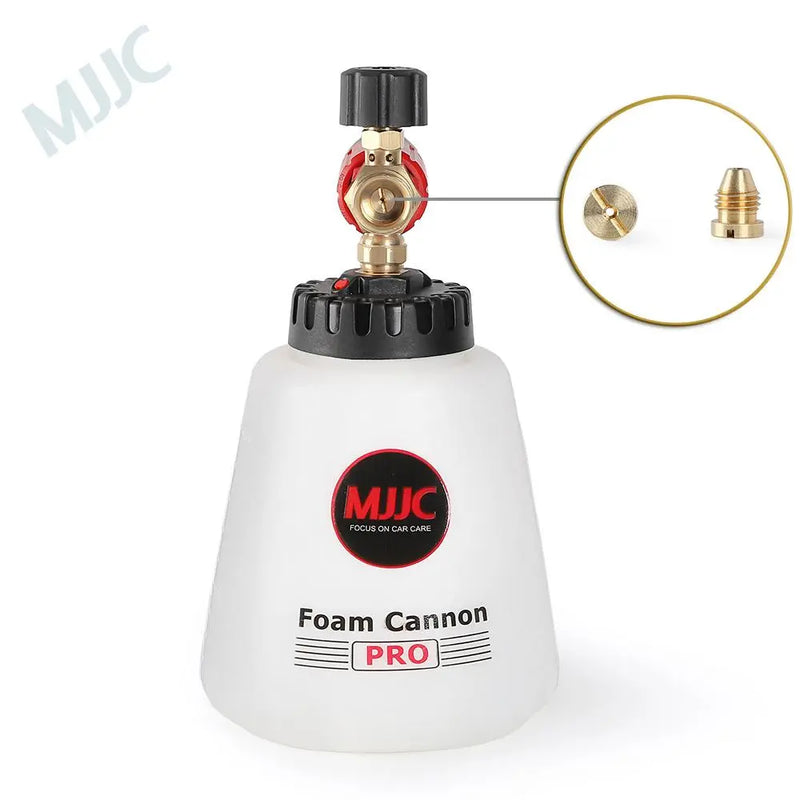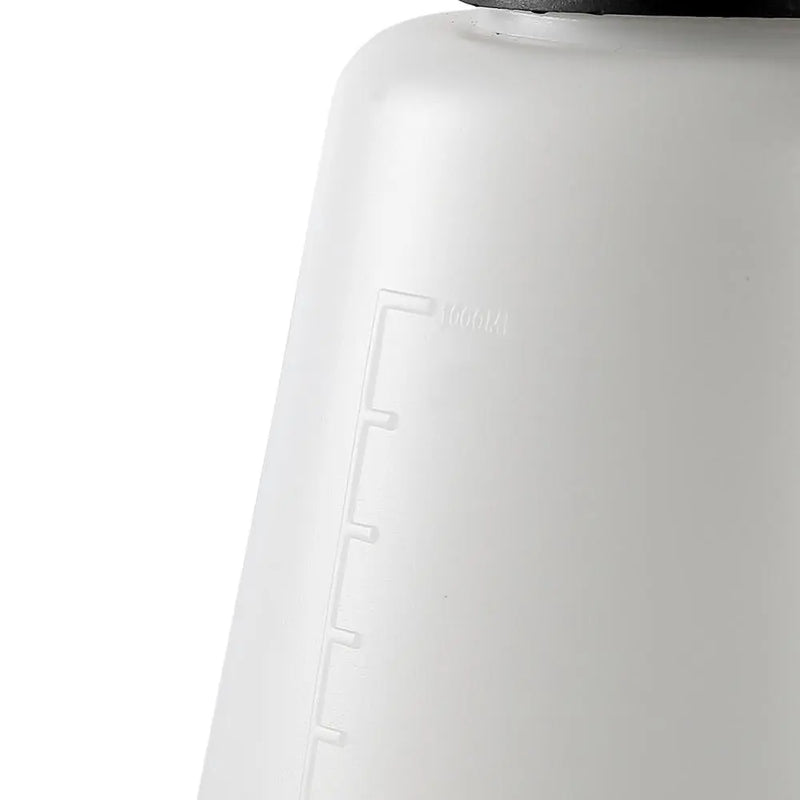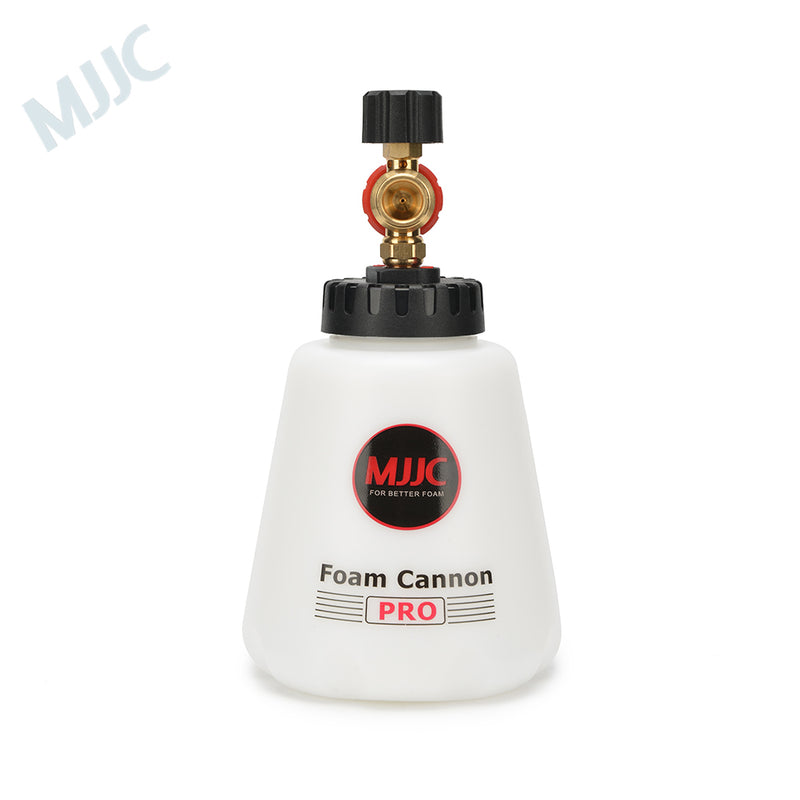 Video:
What's New with the New Generation Foam Cannon Pro V2.0:
360 Degree Spray Patterns.
Easier to foam the top and chassis of your vehicle.
Better Foam Fan.
New Generation Foam Technology.
Thicker foam with less shampoo.
Up to 30% thicker foam.
Less noise.
Works with as low as 90Bar(1300Psi) pressure washers.
New Connection/Fitting.
Easier and faster to attach fitting, no need tape or glue.
New Tank and Cap.
More than 1Liter capacity to wash bigger vehicles.
Easier to attach with foam cannon body.
Tank cap is leak proof even when you put upside down.
More stable, robust, and durable.
This Foam Cannon Pro fits these pressure washer models as well:
G160X
champion HP 5210
Bosch GHP 5-13C
Vitals Master Am 7.8-195w premium
PORTOTECNICA G 159-CP
Greenworks GPWG7
Truper LAVA-2000T
AR Annovi Reverberi AR630
Sun joe 2030psi 1
M22 x 1.5mm male thread
Inner Diameter: 14mm
Just trying to take care of my ride.
Ordering was easy. Even though they asked if it could ship from China due to inventory it still arrived quickly in about a week. Used it already and it performed well with no issues. Looks, feels and performs as expected.
Excelente producto
Me encuentro totalmente satisfecho con la Foam Cannon Pro, vale la pena la inversión, excelente calidad. La recomiendo 100%
Just amazed at the result
Wow, what a foam cannon!
Just amazed at the result, it gives a very thick, quality foam.
It worked very well with my pressure washer
You can find a test video on my instagram account: antho_t2rs
Awesome product
This makes a huge difference when washing your car. To be able to totally foam the exterior make for a much more thorough wash.
Prezzo qualità imbattibile
Si tratta di una pistola Foam Gun semi professionale di alta qualità. Unica nota dolente, vi siete dimenticati di inserirmi nel pacco i filtrini