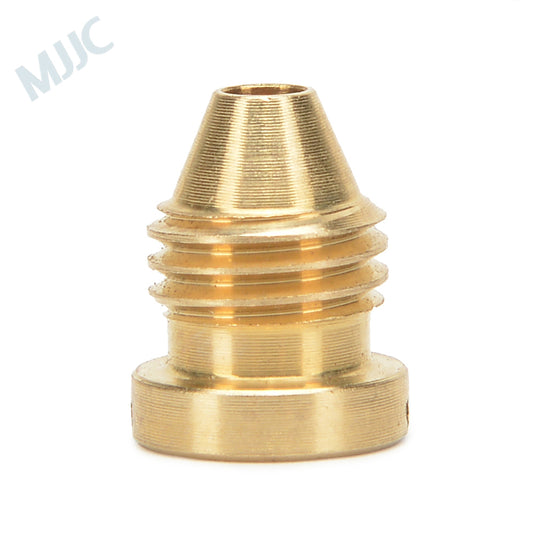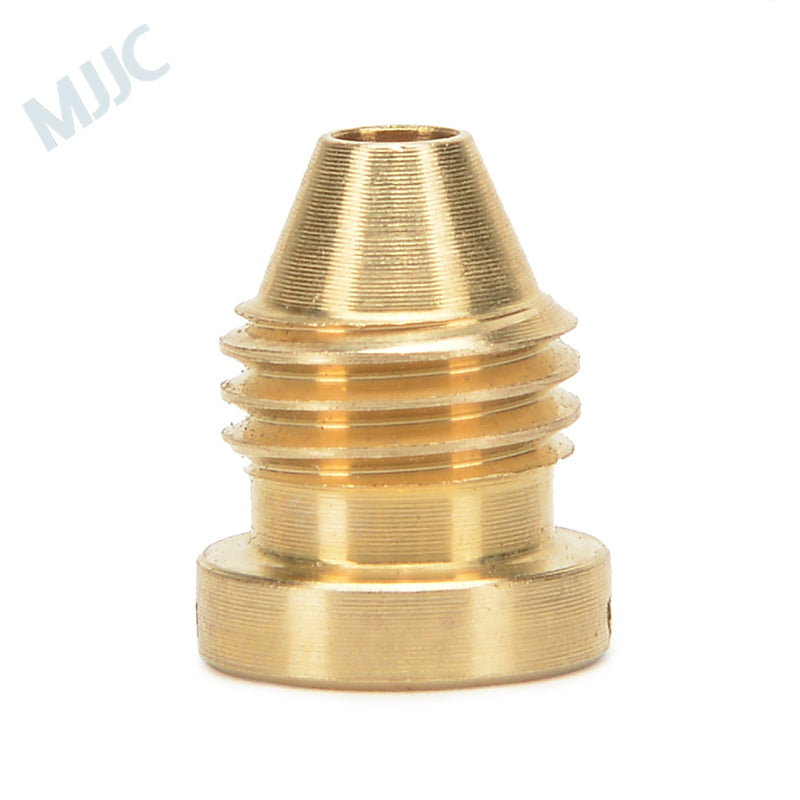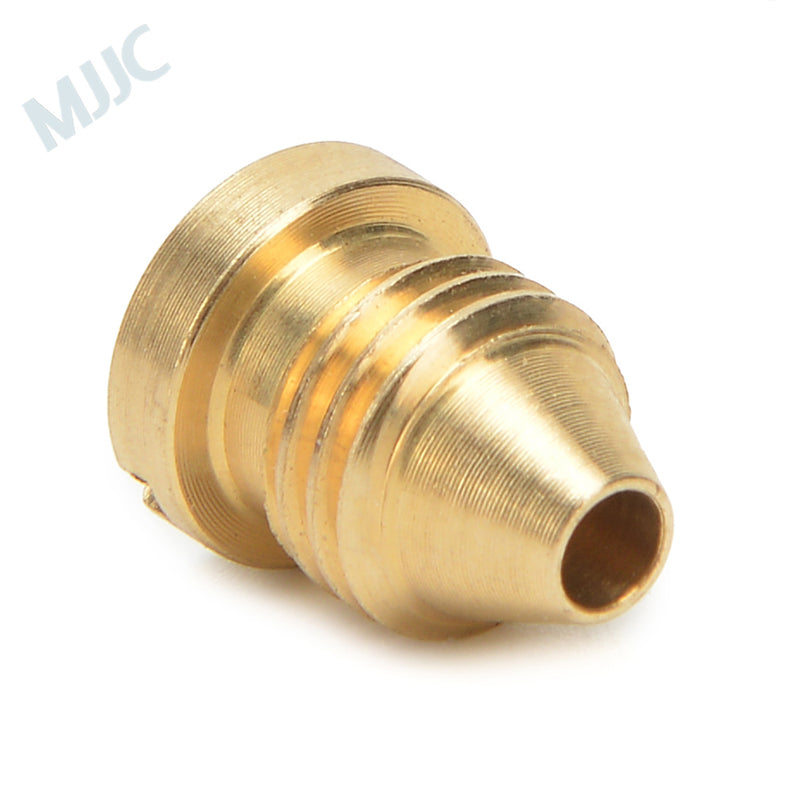 This Foam Cannon Orifice is a Nozzle Screw Jet for foam cannons (foam lances). Before buying this item, make sure your foam lance is purchased from or branded as MJJC, as it might not work correctly on other branded foam lances.
What is the pressure range for each orifice?
1.1mm orifice: for under 110Bar pressure washer

1.25mm orifice: for 110Bar ~ 150Bar pressure washer

1.35mm orifice: for 150Bar ~ 280Bar pressure washer

1.65mm orifice: for 280Bar ~ 340Bar pressure washer
There are two sizes of nozzle screw jets, 1.25mm and 1.1mm. Initially, each MJJC foam lance comes equipped with a 1.25mm nozzle screw jet. You may need the 1.25mm orifice as a replacement if the previous one is not working properly. However, if your pressure washer is not producing enough pressure or its output flow rate is too low, you may need a 1.1mm nozzle screw jet on your snow foam lance to produce thicker foam to better wash your vehicle. For example, in the USA, as the electrical voltage is 110v, most electrical power washers are very compact and produce lower pressure. For those pressure washers, most machines need a 1.1mm nozzle screw to create thicker foam. If your foam lance (foam cannon) works fine with your pressure washer, then there is no reason to replace the nozzle screw.
A 1.1mm orifice is recommended for most under 110Bar pressure washers. If your pressure washer produces over 110Bar, or the outflow rate is stronger than a normal 100Bar pressure washer after you put the 1.1mm orifice on your foam cannon, your pressure washer will probably pulsate. In that case, you can replace the 1.1mm orifice with the 1.25mm orifice, and it should operate as normal.
Frequently Asked Questions:
1. Why do the 1.1mm and 1.25mm nozzles look the same?
The 1.1mm and 1.25mm nozzles look exactly the same, except for the size of the holes—1.1mm and 1.25mm. The openings are very small, so the size difference can be difficult to notice with the naked eye.
2. Why doesn't my foam lance (foam cannon) create thicker foam as others do?
The foaming performance depends on not only the foam lance but also the pressure and output rate of your power washer, as well as your car wash shampoo (soap). A foam lance will produce thicker foam with concentrated shampoo (soap), but most brands of shampoo (soap) are not concentrated, even from some of the best-selling brands.
3. Does this spare nozzle screw work with other brands of foam lances (foam cannons)?
No, this nozzle screw is specially designed for MJJC foam lances only.
4. Does the MJJC Foam Cannon come with an extra 1.1mm orifice?
Yes, every MJJC foam cannon comes with one extra, free 1.1mm orifice as a spare. The original orifice installed on the foam cannon measures 1.25mm.
Not received
I have not received it yet
Orifice size
I have a Karcher K7 premium smart control home. Max pressure 180 bar. What is the best size orifice using MJJC snow foam cannon S?
Thanks
1.35mm orifice would work fine on Karcher K7. :)
Awesome foam cannon
Bought the S version 3 and got the 1.35 nozzle to use with my 3100 PSI pressure washer. It creates awesome foam. Happy with the purchase and would recommend it for anyone on the fence.
Great performance
The foam cannon gives a great thick foam layer. I am very pleased with the purchase an would recommend it.
Very foamy
Very happy with the foam cannon. However, I was supposed to order together with the canon the Karcher pressure gun with 5 spray tips which I like but what came in was the the Karcher pressure gun with a nozzle with adjustable spray.