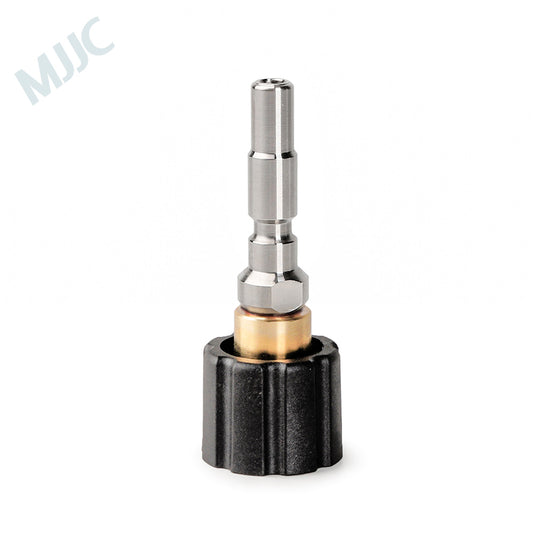 Kranzle has two kinds of Quick Release Adapters :D10 and D12
This one is D10 (diameter 10mm)
D12 is the Nilfisk quick release one. If your adapter is 12mm diameter, please buy Nilfisk quick release here.
Great Adapter
Love MJJC products and this adapter for Kranzle 1050 just works and with M22 it's easy to change for anything else.
Well made product
What a pity this component was not available in the UK and had to be ordered from China. Otherwise, the adaptor is well made and a perfect fit for the Kranzle.