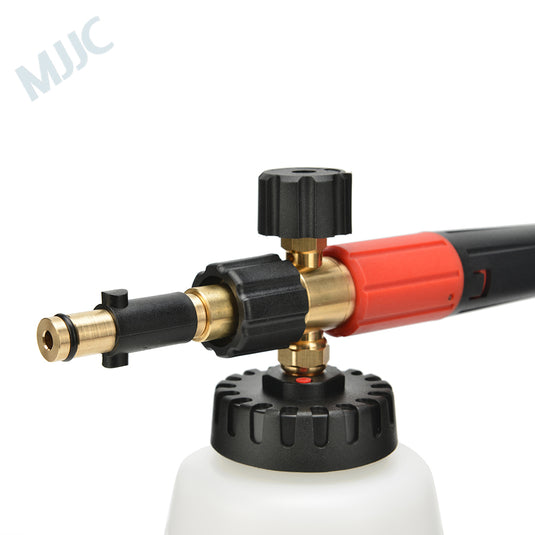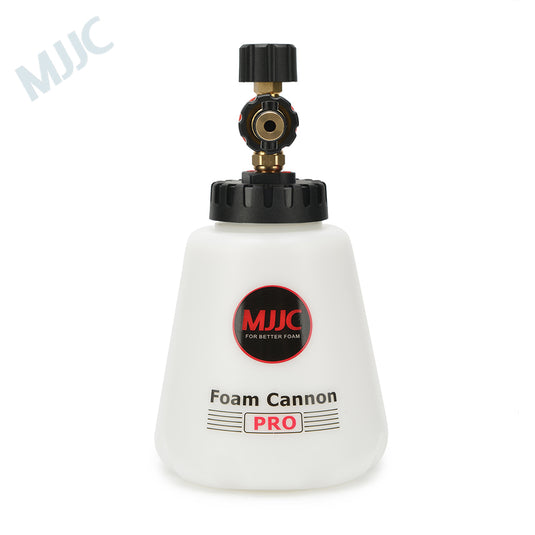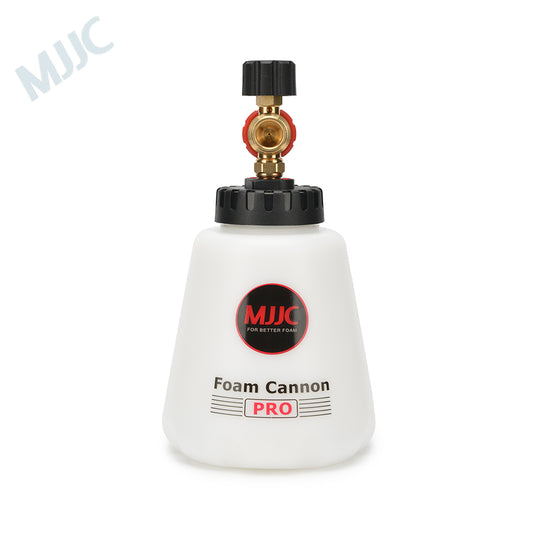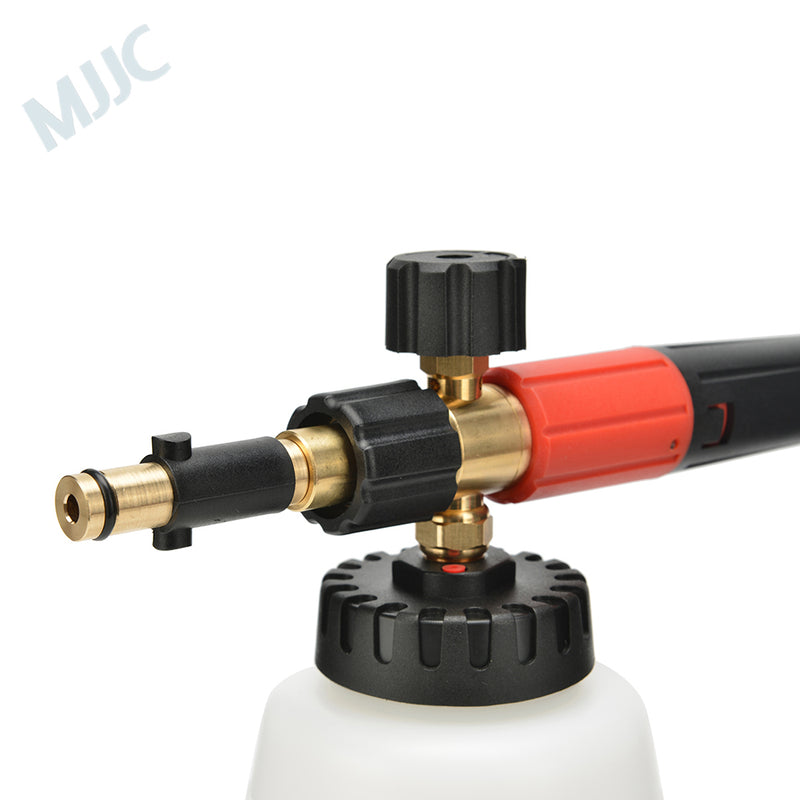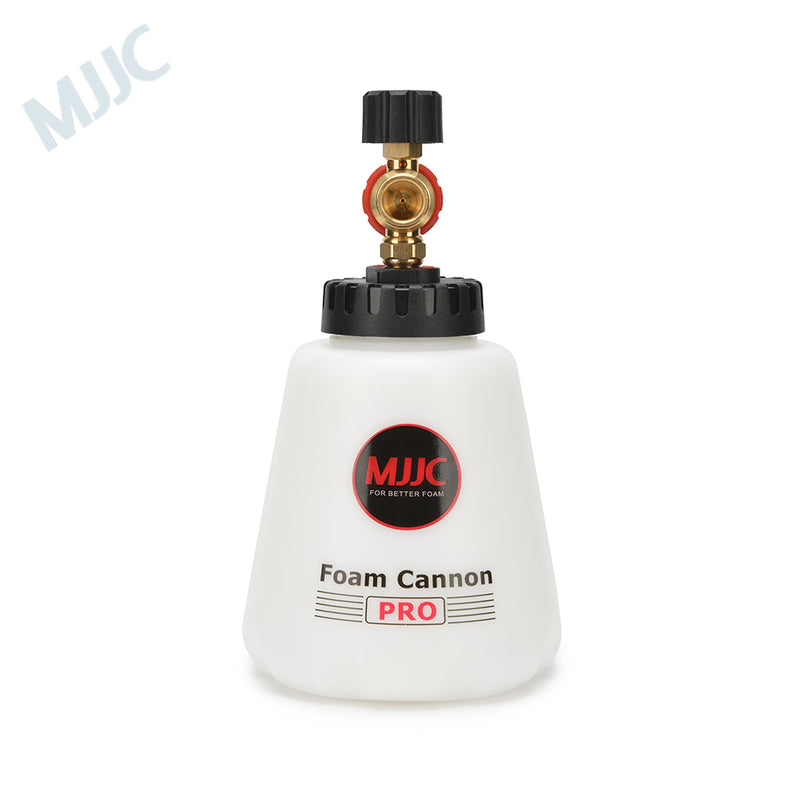 Video:
What's New with the New Generation Foam Cannon Pro V2.0:
360 Degree Spray Patterns.
Easier to foam the top and chassis of your vehicle.
Better Foam Fan.
New Generation Foam Technology.
Thicker foam with less shampoo.
Up to 30% thicker foam.
Less noise.
Works with as low as 90Bar(1300Psi) pressure washers.
New Connection/Fitting.
Easier and faster to attach fitting, no need tape or glue.
New Tank and Cap.
More than 1Liter capacity to wash bigger vehicles.
Easier to attach with foam cannon body.
Tank cap is leak proof even when you put upside down.
More stable, robust, and durable.
Excellent
The product arrived in a short time and the quality of the product is tremendous. Easy to use and has thick foam.
Top customer service
Top quality product with a good customer service !
Best foam cannon!
I have to say it is the best foam cannon I've ever use!
MJJC Foam Cannon Pro V2.0
Very good foam canon really like it, does everything it clams to do. But had to give
it 4star rating, as it didn't come with any spear filters, that every review I've look at clams it comes with. so I'll have to perches some sooner than i thought i would have to.