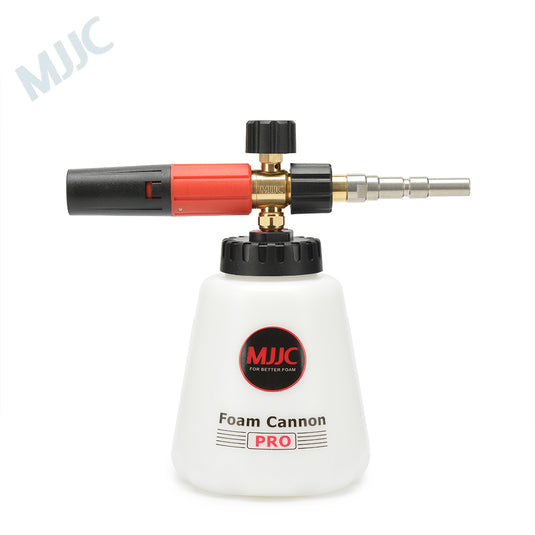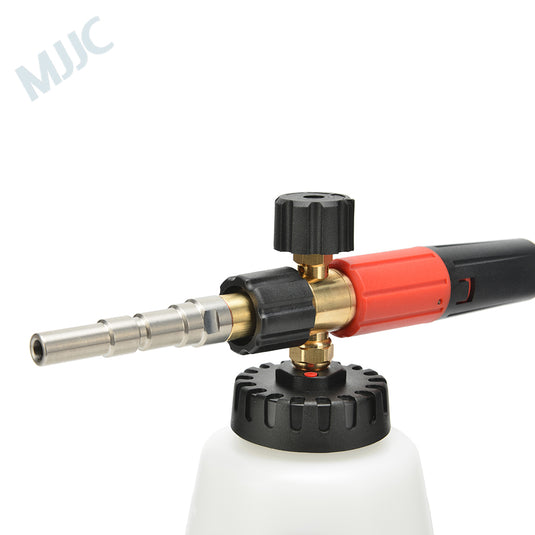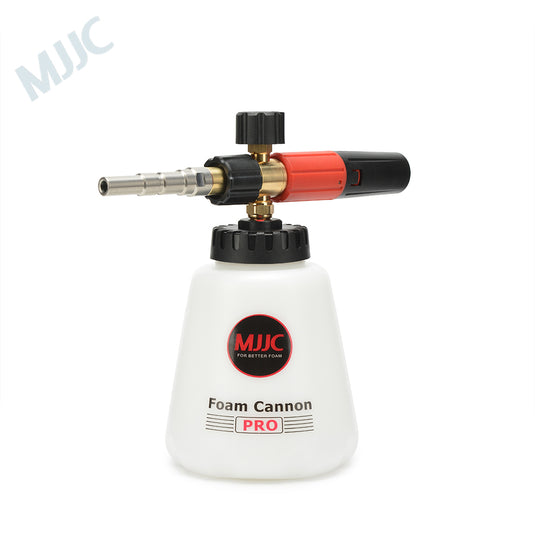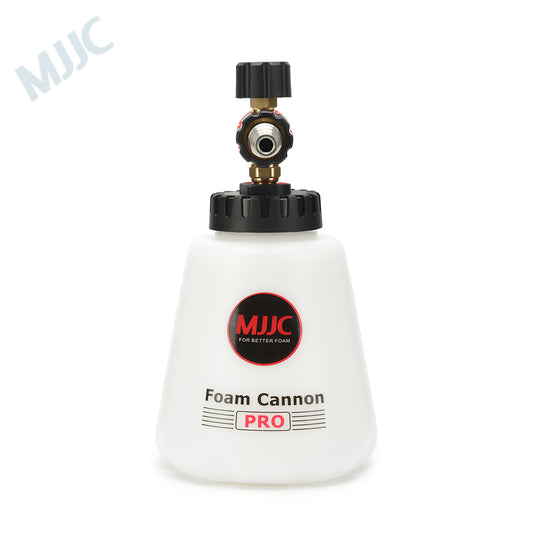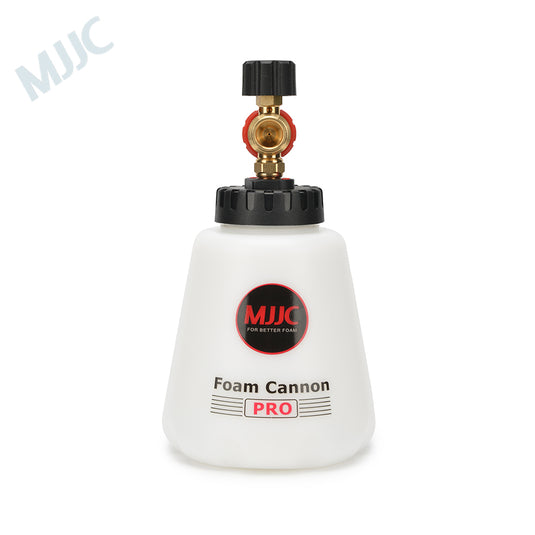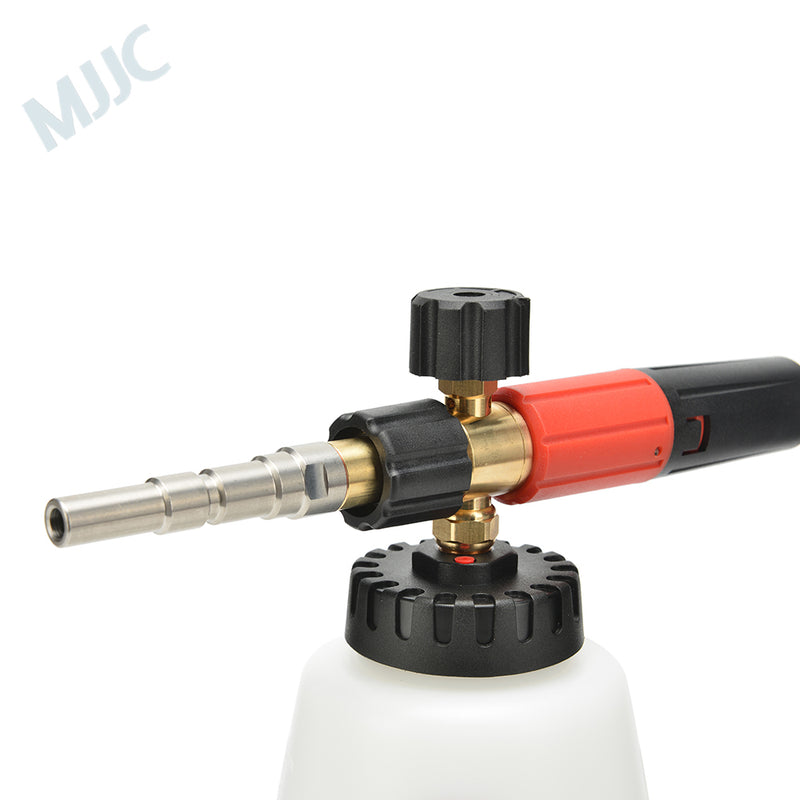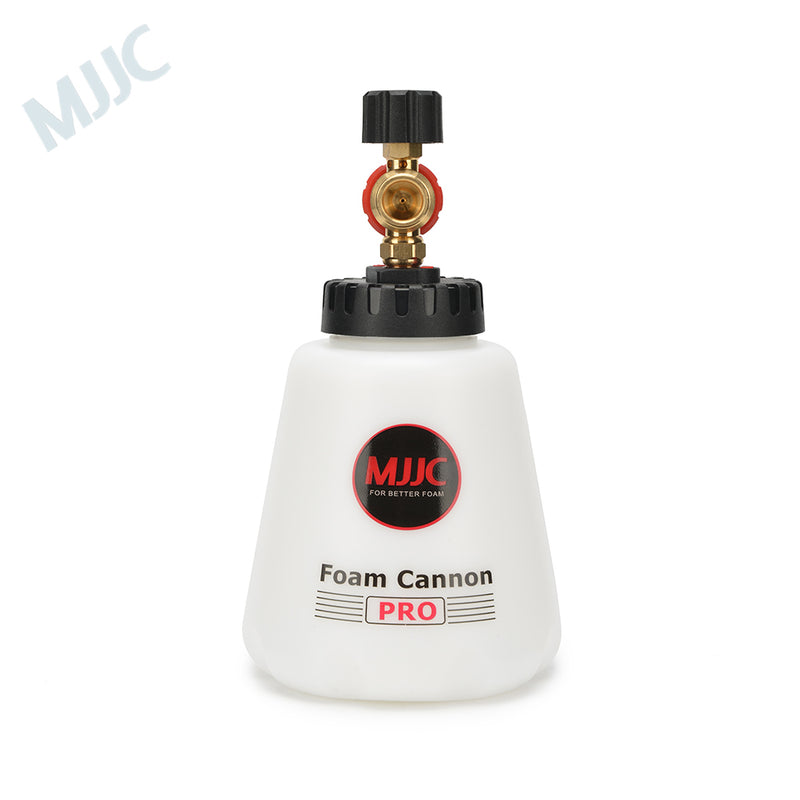 Video:
What's New with the New Generation Foam Cannon Pro V2.0:
360 Degree Spray Patterns.
Easier to foam the top and chassis of your vehicle.
Better Foam Fan.
New Generation Foam Technology.
Thicker foam with less shampoo.
Up to 30% thicker foam.
Less noise.
Works with as low as 90Bar(1300Psi) pressure washers.
New Connection/Fitting.
Easier and faster to attach fitting, no need tape or glue.
New Tank and Cap.
More than 1Liter capacity to wash bigger vehicles.
Easier to attach with foam cannon body.
Tank cap is leak proof even when you put upside down.
More stable, robust, and durable.
Your photo looks similar, but it looks shorter.
Excellent
First great communication
Great fast delivery 8 days in total
The packaging was excellent also.
I have the V1 and look forward to trying V2
Thank you MJJC
Great Foam Cannon!
I have reviewed the new MJJC Foam Cannon Pro. From unboxing and assembling, to preparing the snow foam and trying out the foam cannon and finally cleaning the cannon. It's a great foam cannon! Check out my video on my Youtube channel JFY Detailing.
Beyond Excellent
First of all, hello to everyone, the product arrived in a short time, the shipping is very good and the quality of the product is tremendous. I will use it as soon as possible.