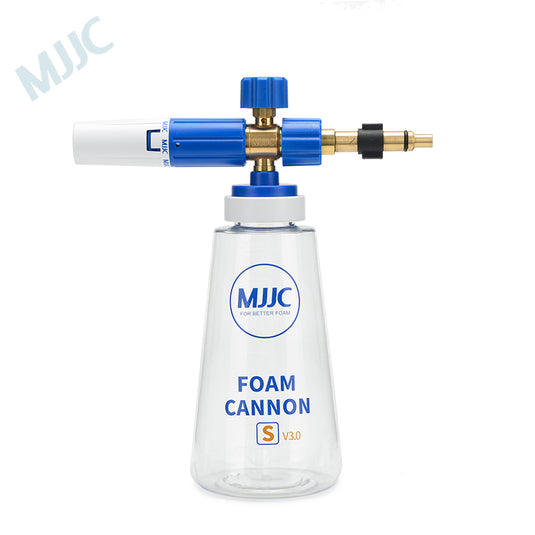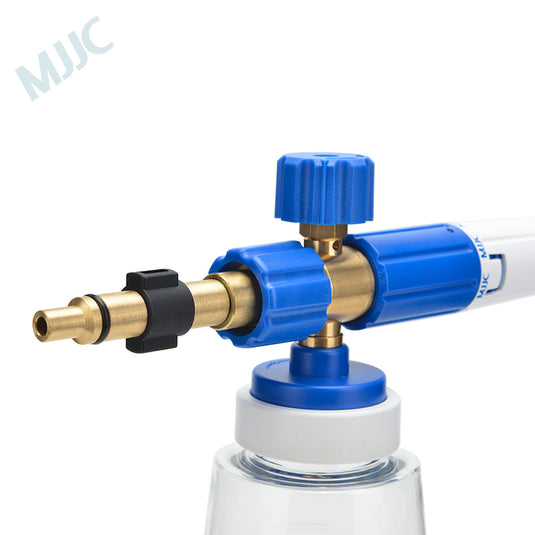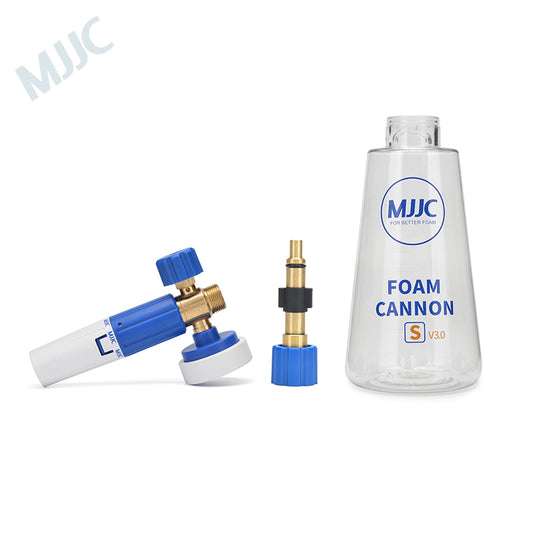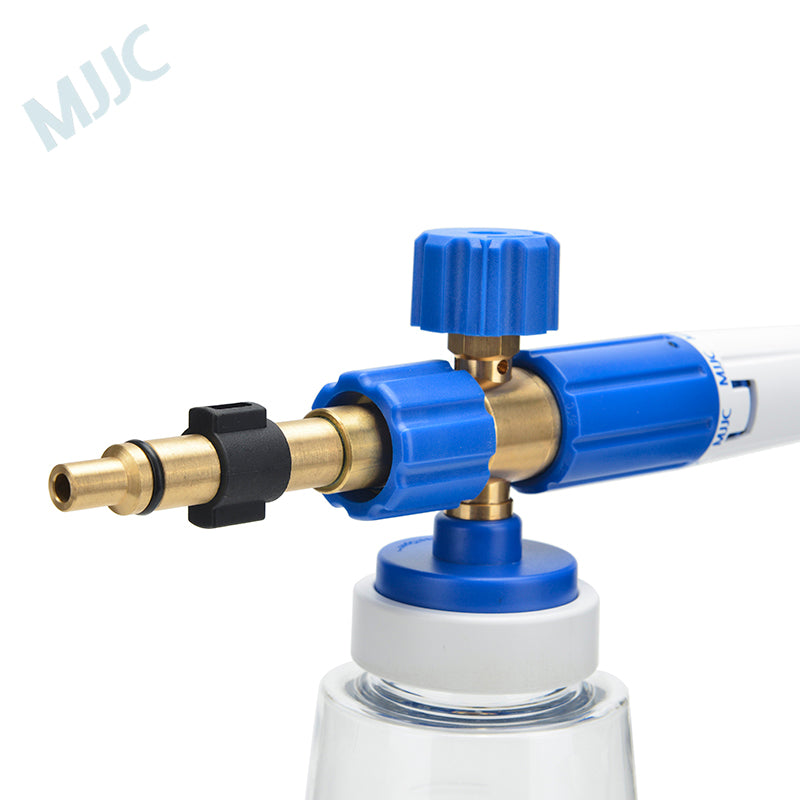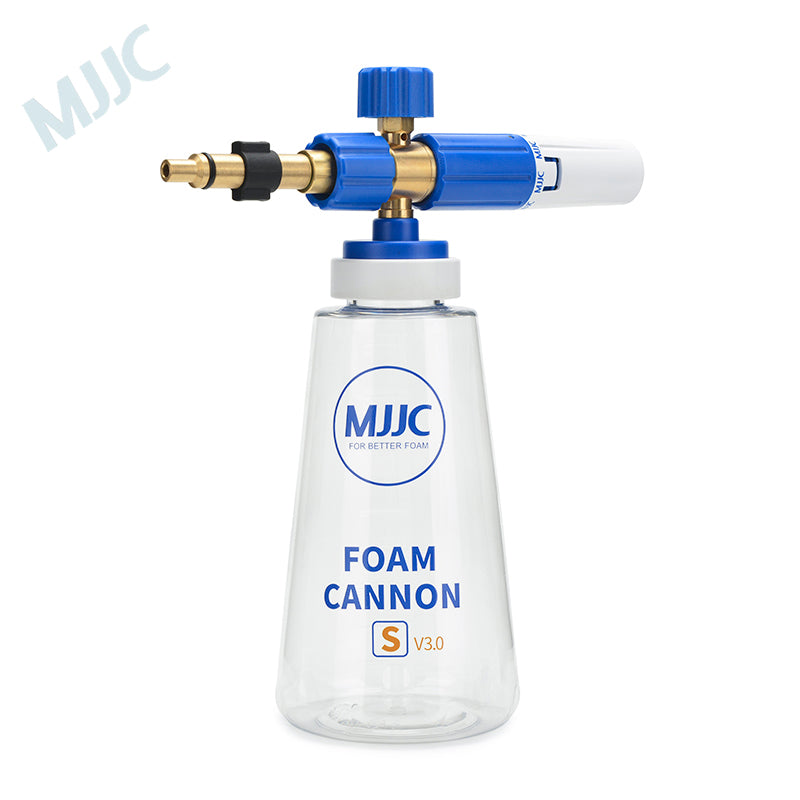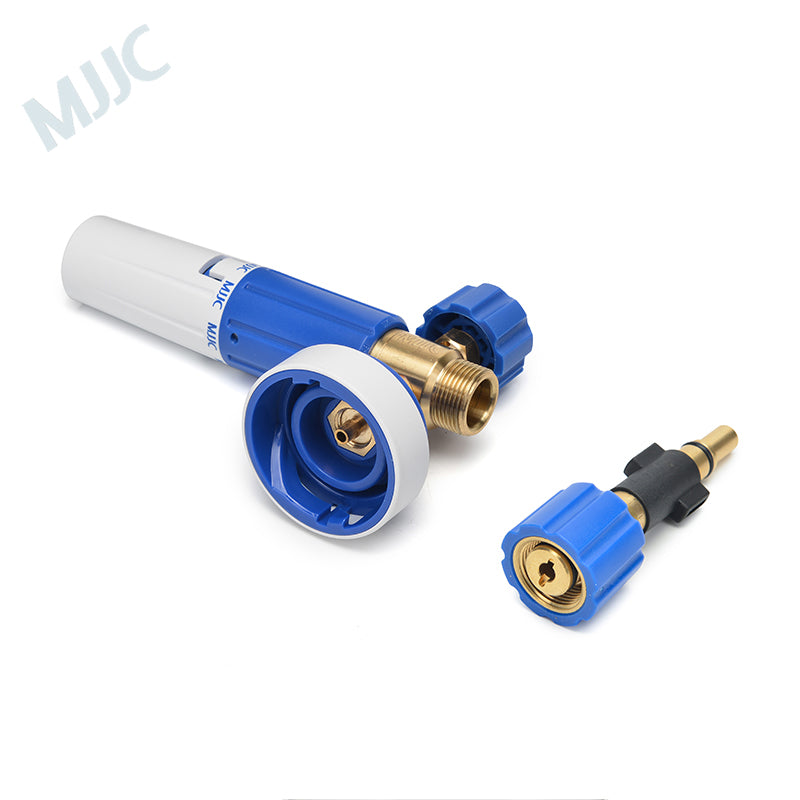 What's New with S V3.0
New Structure – easier and smoother to control 360-degree spray.
New Straw Tube – easier to consume all the liquid in bottle.
New Bottle and Cap – easier to attach bottle to foam cannon body.
New Foam Technology – thicker and shaving cream foam.
More Features since Version 2.0
MJJC Connection/Fitting – easier and faster to attach fitting, no need glue or ptfe tape.
MJJC Foam Technology – less noise, less soap but thicker foam.
MJJC Style Bottle – less possibility to tip over.
MJJC FOAM CANNON…FANTASTIC!!!
I bought the foam cannon mjjc s v3.0 after having tried other brands and I can say that this is without a doubt the best. The foam is fantastic, no liquid leaks from the container or the lance. I am very satisfied!