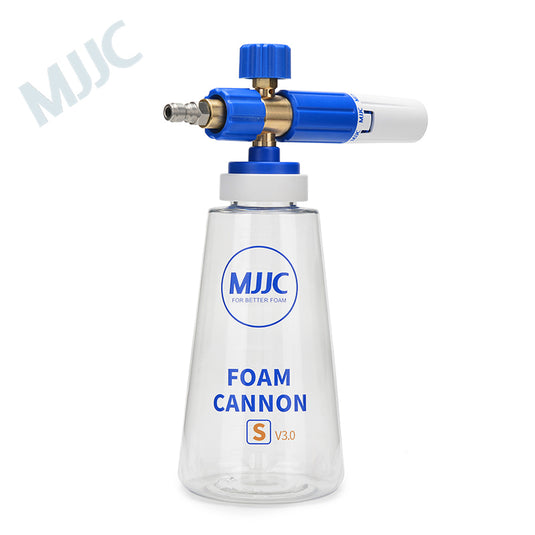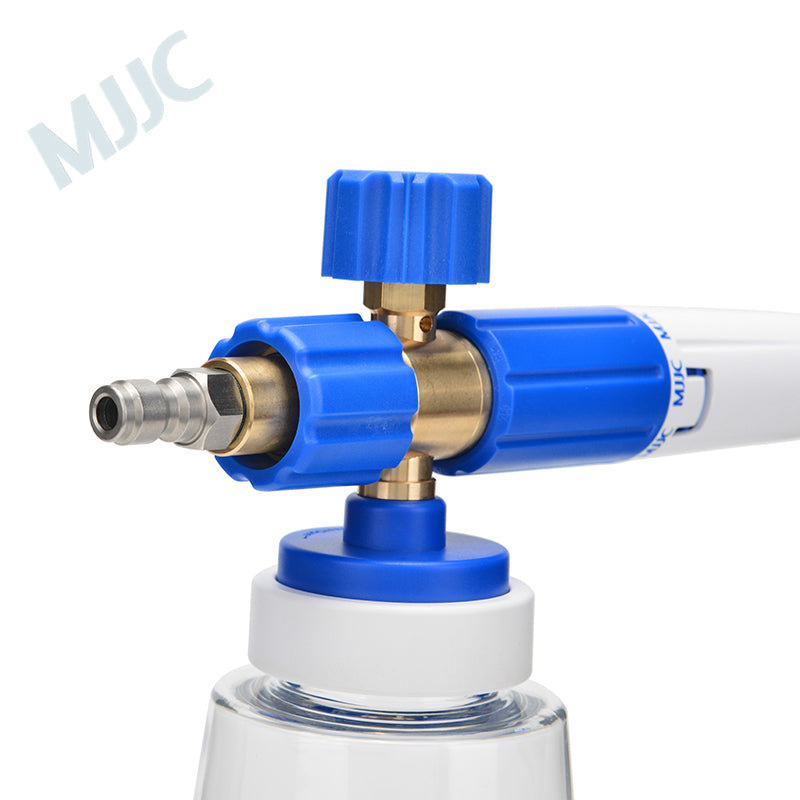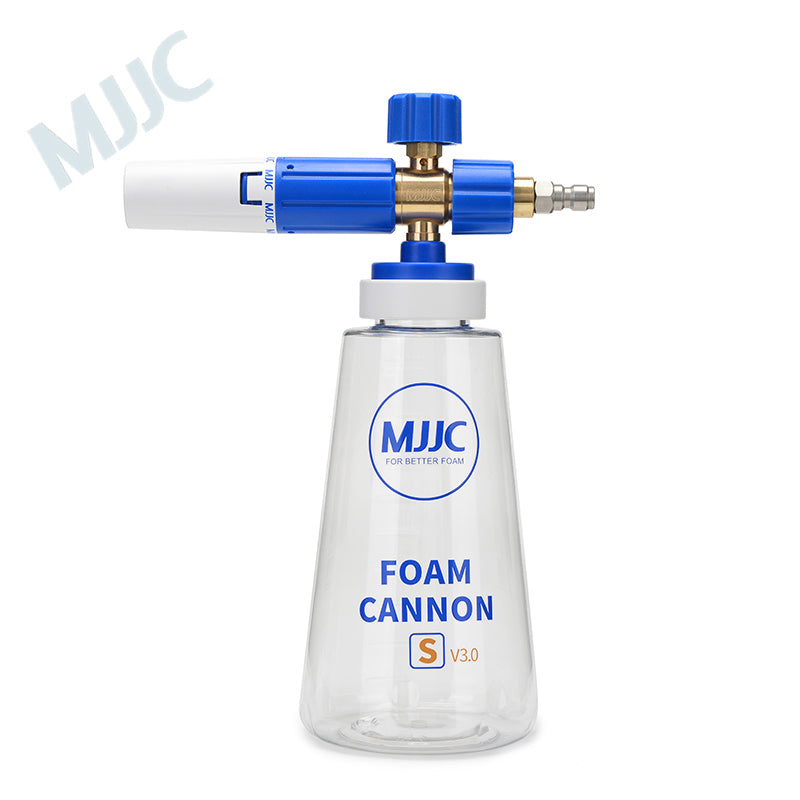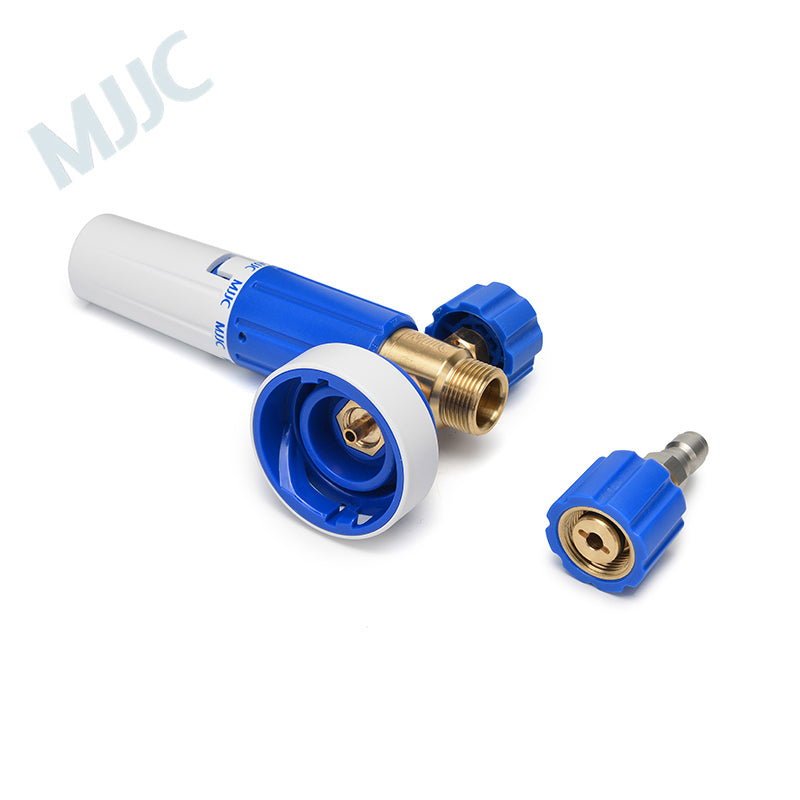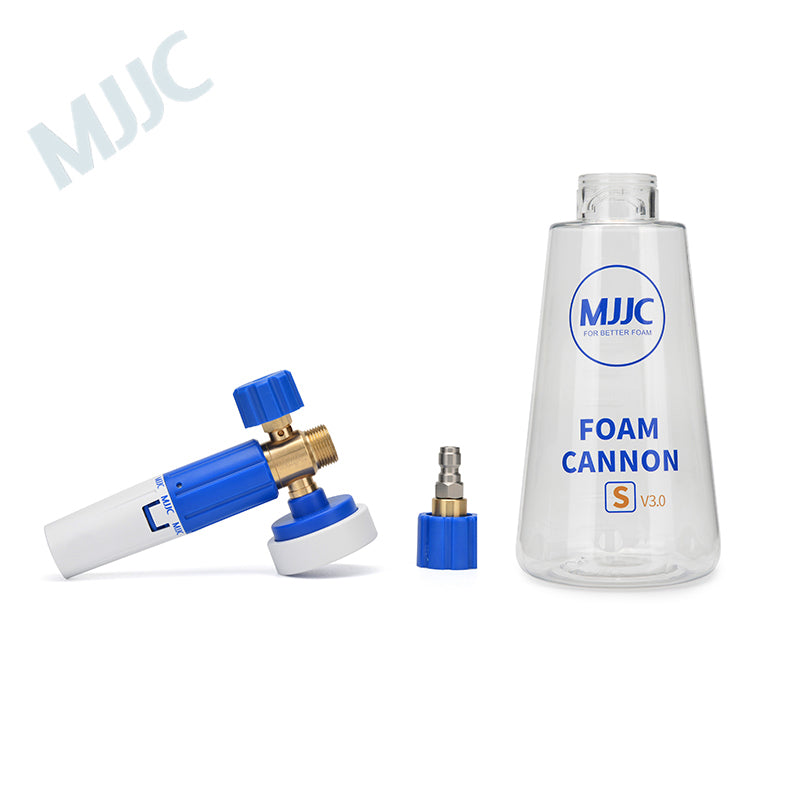 What's New with S V3.0
New Structure – easier and smoother to control 360-degree spray.
New Straw Tube – easier to consume all the liquid in bottle.
New Bottle and Cap – easier to attach bottle to foam cannon body.
New Foam Technology – thicker and shaving cream foam.
More Features since Version 2.0
MJJC Connection/Fitting – easier and faster to attach fitting, no need glue or ptfe tape.
MJJC Foam Technology – less noise, less soap but thicker foam.
MJJC Style Bottle – less possibility to tip over.
Super impressive!
Until now i used some foamers, but none of them were as good as this one! I was super impressed with the build quality, the materials feel very hard and sturdy, the connection of the head and the bottle is also one thing i really like, unline other foamers that have a thread on them, this one has just like a click connect (you twist it like 90 degrees and it connects instead of screwing it on) which i really love!
The foam that this foamer produces blew me away. I tested the foaming of this foamer and another foamer i used till this day, it was the same active foam, same dilution, the MJJC foamer performed a lot better, the foam was so much more thicker and sticked to the car a lot longer!
So far, I am really impressed with this foamer and i can only recommend it!
Best snowfoam gun out there
Awesome lance compared to many / this one is very well made work's great and good price / as recently had lots off problems with snowfoam laces
GREAT
Its a total improvment from all the standard foam cannons. Thanks!!
Far exceeded my expectations
Excellent foam cannon. I'd heard they were really good but it far exceeded my expectations. I had been using an autoglym cannon which was good in my opinion. The Mjjc cannon is far superior. Better flow control. Better direction control. More balanced. Really well built. Delivers perfect foam every time. Just great. Full review here. https://youtu.be/Rz2QLfiFUIE?si=KpJYWZZi-gj-6k8p
Mjjc foam cannon Sv3.0
Just received this and tried it out the second I received and it's just wonderful that with such little soap it foams up like no other🔥