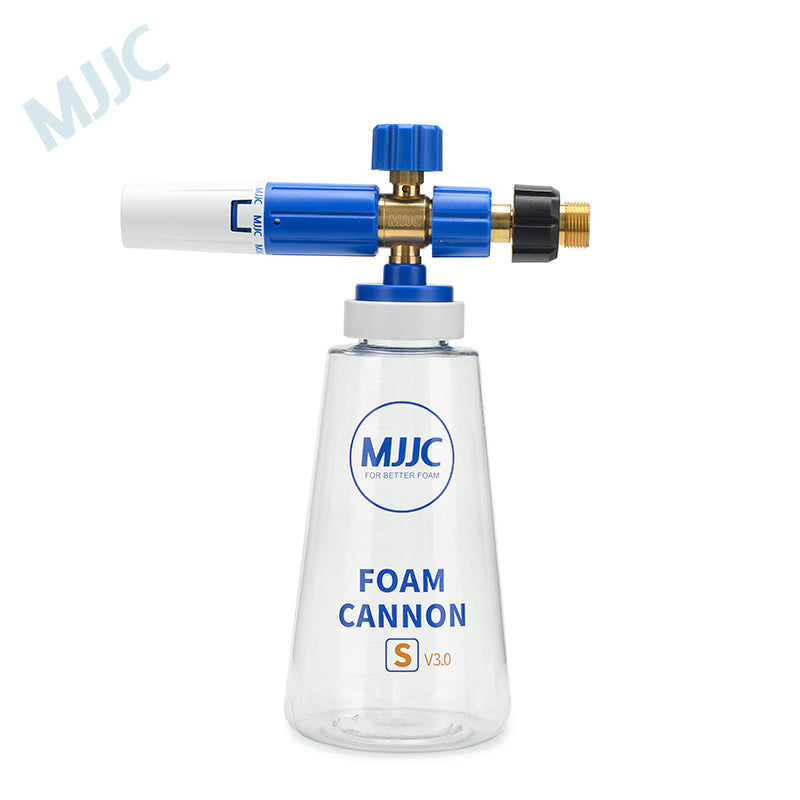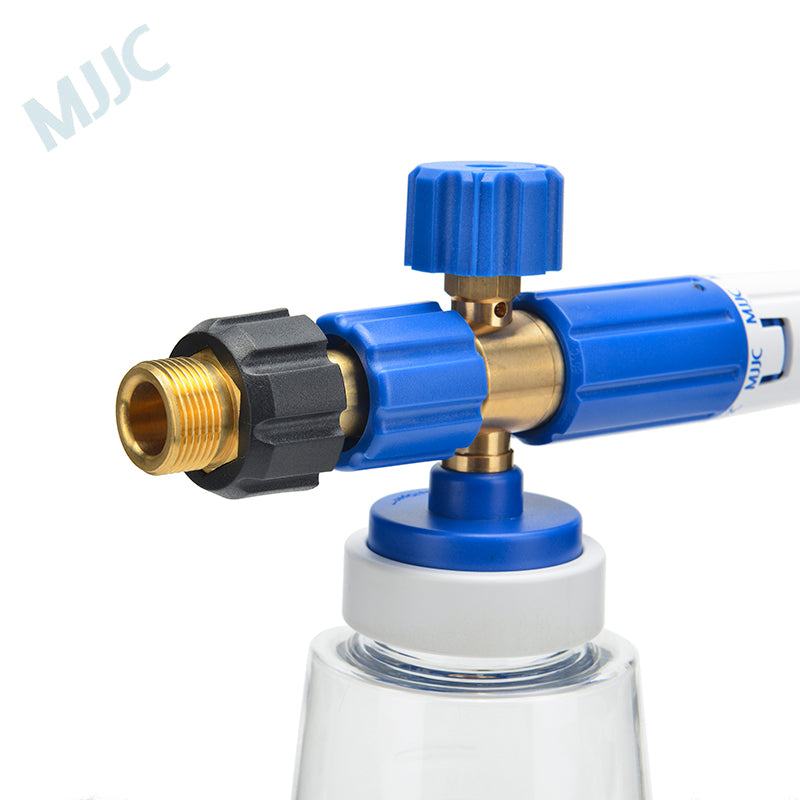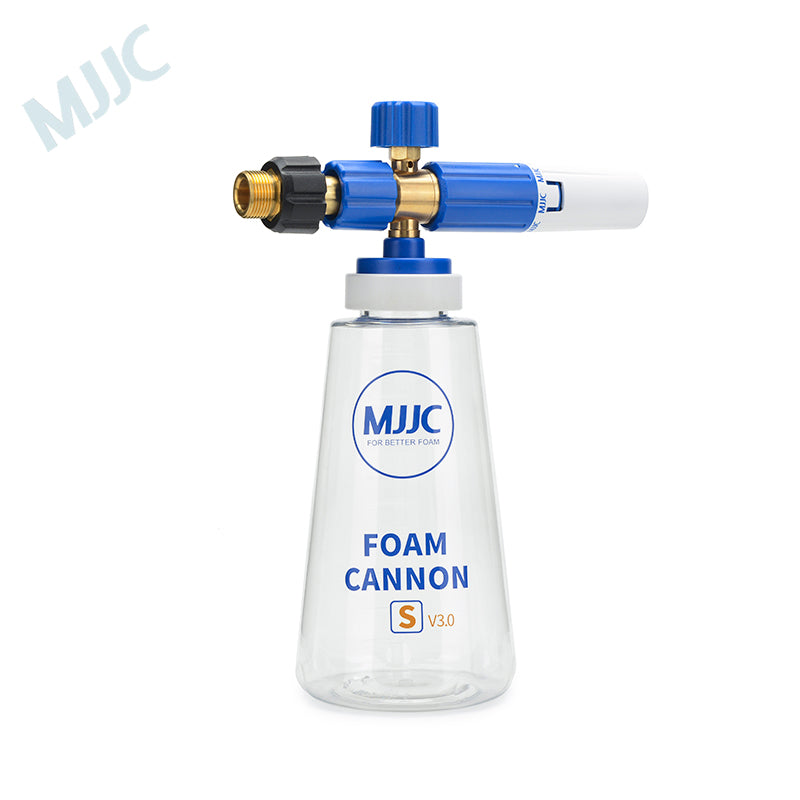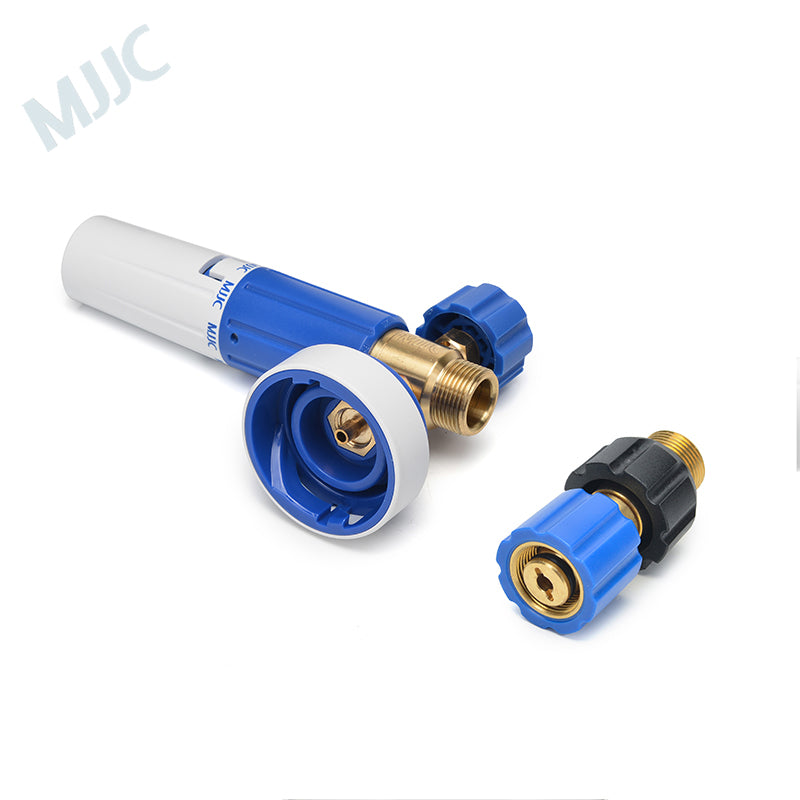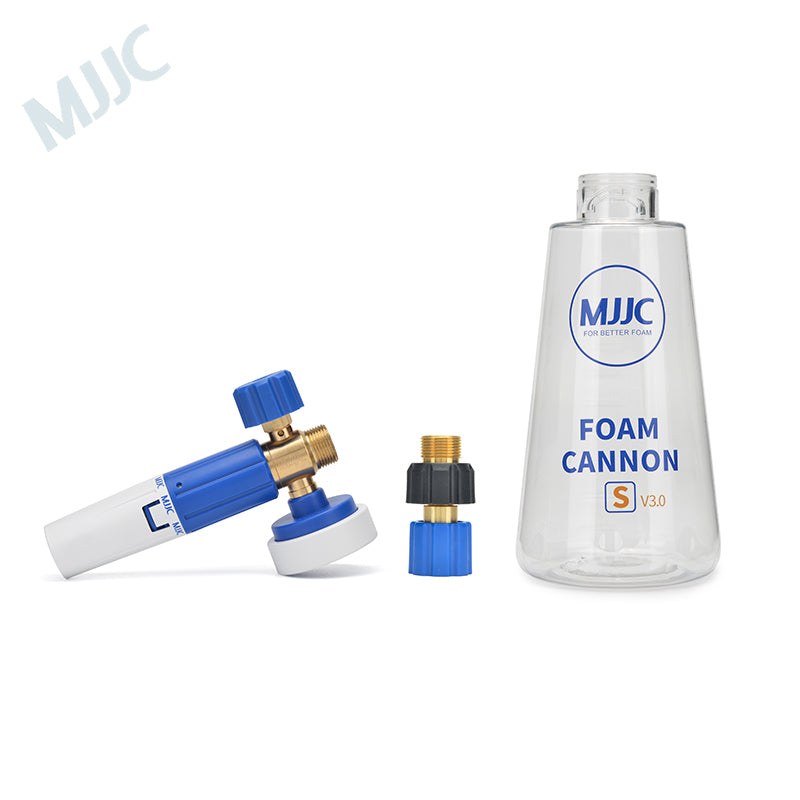 What's New with S V3.0
New Structure – easier and smoother to control 360-degree spray.
New Straw Tube – easier to consume all the liquid in bottle.
New Bottle and Cap – easier to attach bottle to foam cannon body.
New Foam Technology – thicker and shaving cream foam.
More Features since Version 2.0
MJJC Connection/Fitting – easier and faster to attach fitting, no need glue or ptfe tape.
MJJC Foam Technology – less noise, less soap but thicker foam.
MJJC Style Bottle – less possibility to tip over.
MJJC Foam Cannon S V3.0 with M22x1.5 Male Thread
Nice… could be the best foam with some improvements
Pro: Nice foam, excellent curtain effect
Cons: plastic around sprinkler sensitive, i would prefer more sturdy